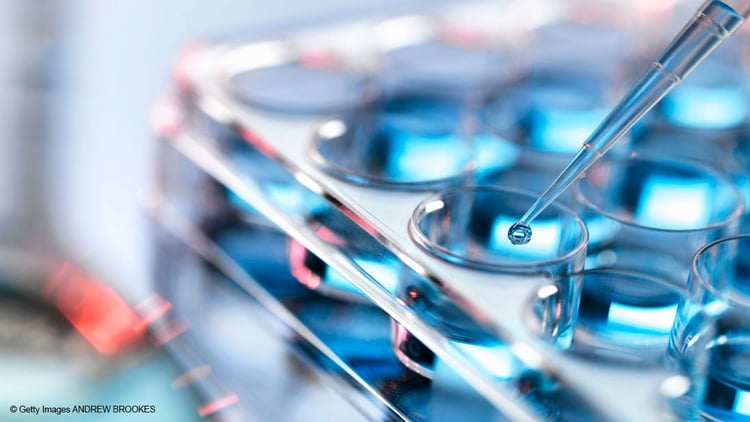 The production of active ingredients (AI) in the pharmaceutical industry is a crucial area in which consistent quality and stable supply of the products must always be guaranteed as the pharmaceutical industry is not subject to major fluctuations - drugs are always needed. Learn how Haltermann Carless ensures this.
What challenges do buyers, quality managers and production managers in the pharmaceutical industry face?
Purchasers, quality managers and production managers in the pharmaceutical industry have particular challenges when products do not provide consistent quality for their active ingredients (AI). This endangers the production process and can lead to production downtimes if raw materials are highly contaminated. This can be avoided by choosing trustworthy suppliers who can deliver consistently high purity and guarantee continuity in supply.
High-purity hydrocarbons as solvents for the pharmaceutical industry from Haltermann Carless
Haltermann Carless has over 50 years of experience in the production of high-purity hydrocarbons, which are used as solvents in the pharmaceutical industry. Our long-term expertise has created strong partnerships and allowed us to offer customer-based and flexible solutions while ensuring high product quality. Leading and multinational manufacturers of Pharmaceuticals and Active Pharmaceutical Ingredients (API) as well as manufacturers of generics can therefore be counted among our customers.
We rely on 3 core competencies that make us attractive as a producer for the pharmaceutical industry:
1. Highest standards in quality & purity
Haltermann Carless' high-purity paraffins are used in the production of active pharmaceutical ingredients (APIs). They have a purity of up to 99.75% and can meet the highest requirements of the industry. The high purity in particular allows efficient and targeted control of subsequent synthesis steps. This is of fundamental importance to the pharmaceutical sector. Our well-equipped laboratories - additionally accredited according to ISO/IEC17025 - ensure this quality. We offer individually tailored specifications and mixtures in which certain trace molecules are detected. We can also carry out tests for oxygen-containing molecules such as ketones.
2. Availability & continuity of supply
With a strong independent supplier network, we can ensure a continuous supply of important raw materials. This approach has proven its worth in times of crisis and strong market fluctuations and provides our customers with a stable supply. For decades we are in the position to provide flexible delivery concepts and worldwide distribution and have thus distinguished ourselves strongly in the field of transport and logistics. We are able to supply our products in a wide variety of packaging types and according to individually tailored logistics requirements. This is made possible, by our own loading stations, such as a jetty for ships, loading and unloading stations for rail tank cars and loading stations for tank trucks, iso-containers and drums.
3. Individual solutions & customer requirements
We are aware of the special requirements in the pharmaceutical industry and do our utmost to meet them. Tailor-made product solutions are therefore part of our customer understanding. Just like transparency and trust: Our regular internal audits as well as customer audits conducted by global pharmaceutical companies and manufacturers show this to be the case. At Haltermann Carless we see audits as opportunities to review and continuously improve our quality processes.
This interview could also be of interest to you:
Pharmaceutical industry – How labs test the quality of high-purity paraffinic hydrocarbons
Get a comprehensive overview:
Solvents - highest purity for demanding applications
Or directly for your industry:
Performance Solvents for the pharmaceutical industry
Conclusion
Our expertise, high-quality products and bespoke customer solutions ensure that we have been a reliable supplier and strong partner to many of our customers for decades. With our solvents for the pharmaceutical industry Haltermann Carless offers:
Extremely high purity: from 95% and 99% up to 99.75%
High level of consistent quality
Production process in accordance with GMP standards
Applications from laboratory to production scale
Extensive certification to ISO 9001 (quality), ISO 14001 (environment) and ISO 50001 (energy)
Individual quality parameters possible
"Made in Germany" - the majority of our products are manufactured in Germany, with the remaining from other areas of Europe
Worldwide distribution
Are you interested? We are at your disposal for a detailed consultation.