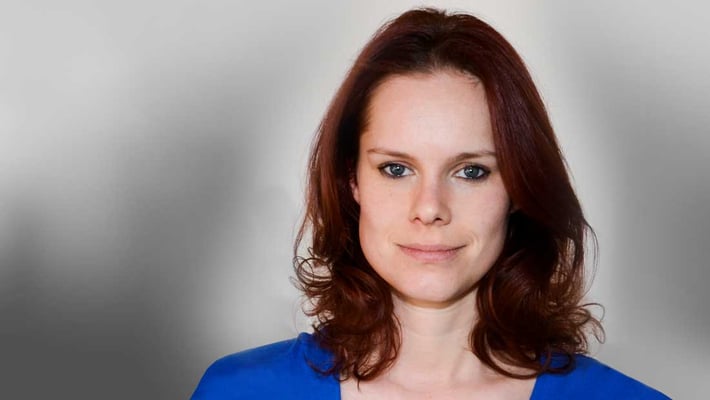 The requirements in the pharmaceutical industry are very demanding. In addition to high-purity products and 100% reliability and conformity, application-oriented solvents are particularly in demand. This is where Haltermann Carless' laboratory technicians play a decisive role. They take responsibility for pharmaceutical research and development projects and take appropriate measures for quality control and quality assurance.
The well-equipped, in-house laboratories, in which experienced laboratory personnel carry out a wide range of analyses and measurements, can be found at each of Haltermann Carless' three production sites. The close connection allows efficient laboratory work in line with requirements and short response times. This means that pharmaceutical companies can rely on the consistently high quality and purity of our paraffinic hydrocarbons.
Chantal Eils, laboratory manager at Haltermann Carless in Speyer (Germany), explains the efforts the company makes every day to meet the highest customer requirements of the pharmaceutical industry:
Ms Eils, your company plays an important role in the pharmaceutical industry. Your solvents are used worldwide for the production of active pharmaceutical ingredients. What's the role of your own Haltermann Carless laboratory?
Eils: As a chemical company specialised in hydrocarbon products, our first priority is quality control. In addition, there are active research and development projects, often together with our customers. Even if you can't see it at first glance, there is a lot of know-how behind a high-purity paraffinic solvent such as our n-heptane. Our customers always receive the same quality from us, but we have to do a lot to meet this demand. That is why quality assurance is paramount in our business.
So quality assurance is a key focus. How do you define this for your company?
Eils: It is very important for us to build a close and trusting relationship with our customers. In some cases, we have been supplying the same pharmaceutical companies with our products for decades. This close cooperation allows us, as a niche supplier, to develop attractive and customised solutions for our customers. Our comprehensive quality concept provides our customers with a high degree of assurance for their production processes. A quality laboratory is more innovative than you might think at first glance. We are always at the forefront of technical development and offer modern analytical methods that increase reliability, ensure the demanded quality and allow a quick response time.
What does the Haltermann Carless quality concept look like?
Eils: It all starts with receiving the raw materials. Before the production process begins, we confirm that the goods have the quality we require and show the specified chemical and physical properties. Unfortunately, this is not easily visible to the naked eye. During production, samples are continuously taken and analysed. In this way we know that the process runs evenly and according to the standards we have defined. The manufactured goods are then subjected to a final inspection before they are temporarily stored in product tanks. Before delivery to the customer, another quality control is carried out. We measure a number of specific parameters which immediately confirm that the product meets the requested specification and thus our quality promise. Our extensive testing is part of the strict criteria that make up our overall quality and safety concept.
How do you analyse and test in detail? What procedures do you use to ensure high quality?
Eils: Our laboratory is comprehensively equipped with equipment that we need for specific hydrocarbon analysis. There are international standards such as DIN, ISO and ASTM, which give instructions for such analyses, e.g. a precise description of the temperature and the instruments needed for measuring the density of a product. In addition, our laboratories are certified according to ISO 9001 and ISO 14001, i.e. according to quality and environmental aspects. Our German laboratory in Hamburg also holds special certification to ISO/IEC 17025 for specific product groups. However, the four-eye principle always applies: All results are additionally checked by another employee.
What is your role as laboratory manager in this process?
Eils: My primary task is to coordinate the daily routine in the laboratory and keep everything running smoothly. I am responsible for safe procedures and working conditions. Many tasks are routine, but I also manage new development projects for our customers from the pharmaceutical industry and support them with my many years of expertise. Communication is key, as I not only have to lead and motivate my employees, but I am also the spokesperson for the laboratory, speaking with plant management, product management and also to the customers.


I handle a wide range of tasks every day, but that is what makes my job so exciting. When we pass another customer audit, for example according to GMP standards, it reiterates that the work of my department makes an important contribution to our company, our customers and ultimately society. That is a nice and motivating thought.

This blog article could also be of interest to you:

Haltermann Carless solvents for the pharmaceutical industry

Get a comprehensive overview:

Solvents - highest purity for demanding applications

Or directly for your industry:

Performance Solvents for the pharmaceutical industry

Did you like the interview? Feel free to leave a message using the comment function below the article. Or subscribe to our blog and we will keep you informed by e-mail about high-purity hydrocarbon products and solvents for the pharmaceutical industry: