USING LIMITED RESOURCES IN THE MOST EFFICIENT WAY
The responsible use and recycling of resources is a key responsibility for all companies. To enable further growth, limited resources must be used as efficiently as possible.
Responsible use of resources and recycling are as much a part of Haltermann Carless' sustainability strategy as is the final disposal of materials and we try to keep waste to a minimum in advance. We recycle as much plastic, paper, cardboard and general waste at our sites as possible and refrain from printing documents wherever possible. We ensure our production facilities are operated in an efficient manner thereby reducing energy consumption. Water scarcity and water management are important global topics that we also take very seriously. For this reason, we are putting in place monitoring plans and water reduction targets at each location to deliver real savings.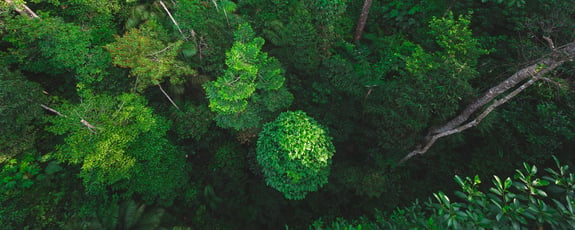 PERFORMANCE IMPROVEMENTS
Standardised data allows us to monitor our key performance indicators across the entire Haltermann Carless group.
WATER USAGE:
RESPONSIBILITY STORIES
THIS IS HOW WE MANAGE RESOURCES
We have established programmes and measures for the efficient use of our resources. Learn more about our activities to reduce water consumption, recycle raw materials and minimise waste disposal:
TOUCH
Transformer oil
recycling
Transformer oil
recycling
Our Electrical Oil Services division is market leader in the recycling of transformer oils. Our EOS team collects used transformer oil, recycles the oil to as-new quality and returns it to customers. In this way, the need for new oil derived from fossil fuels can be significantly reduced and used oil does not have to be disposed of as waste or incinerated. With our EOS Closed Loop model, we conserve valuable resources and contribute to the circular economy.
TOUCH
Water recycling
Water recycling
Water is a precious resource. As part of our strategy, we have committed to reducing water consumption at our sites. Initiatives are already in place to achieve this goal. One of these projects is at our Harwich production site, where the reductions and re-use of flushing water are having a material impact on our overall water consumption.
"The careful management of resources is a key responsibility for our company and an important element of our sustainability strategy. Whilst we are already on this journey with our EOS recycling business, we believe we can do more and have challenged the entire company as part of our strategy to consume less, dispose of less and recycle more."