Gasoline and diesel fuels are known for their high energy density and their qualities are optimised by fuel companies to maximise power output and fuel consumption. These fuels are brought to perfection for the respective application by various additives. Fuel additives play a major role in modern fuels, as the active molecules can further optimise and improve performance. To combine all these different molecules in one additive formulation, a strong solvent as carrier fluid is needed. For decades, fuel additive formulators rely on Haltermann Carless aromatic solvents to meet their needs.
Applications and dynamic market requirements
Fuel additives are used in
gasoline,
diesel,
aviation and marine fuels,
as well as in fuels for electricity generation and domestic heating.
As corrosion inhibitors, antioxidants, detergents, cold-flow improvers, demulsifiers and friction modifiers, they offer a variety of positive effects for the performance and durability of an internal combustion engine.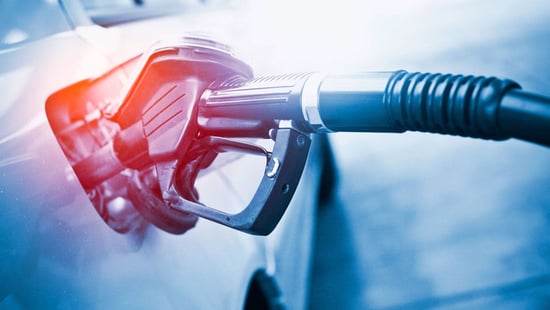 The market requirements for the fuel additive industry are changing rapidly and continuously due to:
new legal regulations,
regulations for new fuel specifications and
the resulting need for higher qualities
Innovations and the development of new additives are therefore often the focus of manufacturers and suppliers to meet the dynamic market needs.
Haltermann Carless heavy aromatics are used as solvent and are especially suitable for critical ingredients. Our Caromax® aromatic solvents enable fuel additive formulators to develop innovative and tailor-made concepts of the future. In the end, it is their additives that transform the already high-quality basic fuel into today's high-tech product.
Haltermann Carless offers high-quality aromatic solvents for additive formulations allowing basic fuels to become high-tech products.
Strong cooperation and joint developments
With competence and customer focus we develop tailor-made products for the different requirements of our customers. Our long-standing customers are confident of our high-quality aromatic solvents and enjoy customised specifications, meeting their needs.
The development of safe and high-quality products that meet legal requirements and demonstrate high performance requires close cooperation, open dialogue, a strong commitment and the joint presentation of convincing products between oil refineries, raw material suppliers, the fuel additive industry and vehicle and engine manufacturers.
Haltermann Carless has over 70 years of experience in the field of fuels and aromatic solvents and is continuously working on new solutions together with its customers. We are therefore open to joint research and development programs that cover legislative, ecological or formulation challenges of the future.
Advantages for fuel additive formulators:
Tailor-made, aromatic C10 and C12 solvents
High purity and consistent solvent quality
Professional and fast laboratory analyses
Technical support for product development
Comprehensive expertise in production and sales
Continuous, smooth production
In-time and qualified transport in compliance with all safety regulations
More than 70 years experience in the production of Caromax® aromatic solvents
Did you know?
Haltermann Carless has always had a strong connection to the automotive industry. At the end of the 19th century the Carless fuel "Petrol" was used by the majority of motorists in Great Britain.