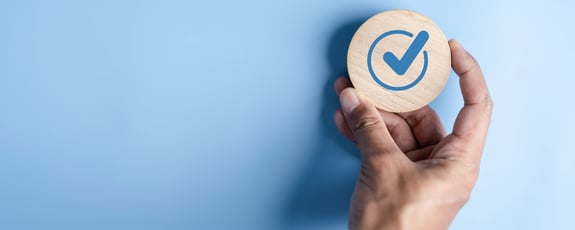 GOVERANCE &
COMPLIANCE
TAKING RESPONSIBILITY, BUILDING TRUST
At Haltermann Carless, we earn trust and respect not only through our comprehensive expertise, high-quality product developments and customer focus. Responsible, reliable and compliant behaviour are principles we live by both in our internal cooperation and in our dealings with our business partners. For us, integrity and economic success always go hand in hand.
Globally binding guidelines and training encourage and support our employees to integrate daily challenges into their professional lives in order to avoid violations of laws, corruption and company policies. When it comes to compliance, we know no leeway. Various initiatives ensure that the topic is permanently and prominently anchored in our corporate culture.
INITIATIVES
PROGRAMMS WE HAVE PUT IN PLACE
TOUCH
CODE OF CONDUCT
CODE OF CONDUCT
For our company and our employees, it is a matter of course that we conduct ourselves in a lawful and responsible manner in the performance of our daily tasks. Next to our Code of Conduct for employees we have created a Code of Conduct for business partners, which is based on our corporate values and forms a binding guideline - internally and externally. We expect our business partners to fully comply with applicable laws and to recognise, support and comply with internationally recognised environmental, social and corporate governance standards.
Click to read our Code of Conduct
TOUCH
MODERN SLAVERY ACT
MODERN SLAVERY ACT
We are committed to ensure that neither our company, nor any constituent part of our supply chain, are involved in slavery, servitude, forced labour or human trafficking. In compliance with the UK Modern Slavery Act 2015 we provide a Modern Slavery and Human Trafficking statement every year.
TOUCH
WHISTLE­BLOWING
WHISTLE­BLOWING
We are committed to compliance with legal regulations and ethical principles. If employees or business partners become aware of any cases of breaches of conduct, criminal offences, corruption or similar activities, they can either contact our internal Compliance team or our external whistleblower service provider "Safecall", an independent service provider, which can be used anonymously. Justified reports help us to counteract violations at an early stage and limit the damage to our company, our employees and our business partners.
TOUCH
DATA SECURITY
DATA SECURITY
The appropriate processing of personal data is essential for trustworthy business relationships. Our data protection policy defines the conditions under which personal data may be collected, processed or used. Regular online training sessions help to sensitise employees to this issue. In addition, our IT guideline regulates which measures must be taken to ensure the protection of data.
"We want to create an environment where our employees can work safely and communicate openly. Our diverse initiatives, trainings and guidelines provide support in dealing with an ever more complex world."