CLIMATE PROTECTION THROUGH EFFICIENCY – OUR PENTANES ARE A KEY FACTOR
Insulation materials in the refrigeration and cooling industry have to fulfil special criteria. On the one hand, they should provide high insulation performance and, at the same time, have a low insulation thickness. The reason for this are the
standardised external dimensions for refrigeration units and

strict energy efficiency regulations of the European Green Deal.
Despite the specified external dimensions, customers expect a high internal volume with maximum energy efficiency at the same time. For manufacturers of refrigerators, but also refrigerated trucks, air-conditioning rooms or refrigeration systems, for example in supermarkets, this represents a particular challenge. This is because the insulation panels must be as thin as possible while maintaining high performance.
Haltermann Carless is perfectly prepared to meet the particular needs of the insulation and cooling industry.
Our Pentanes are ideally suited for the production of high-quality insulation materials - this is especially true for thin-walled insulation applications.
Polyurethane foam (PU) systems are characterised by:
High insulation performance versus low cost - often foamed with Cyclopentane.
Cyclopentane in combination with varying proportions of iso-Pentane can achieve a balanced cost/performance ratio depending on requirements
Haltermann Carless recommends for the production of insulating foam made of Polyurethane (PU):
Cyclopentane PU (min. 95%)
Cyclopentane IP 85
Cyclopentane IP 70


OUR HYDROGENATION PLANT FOR A RELIABLE CYCLOPENTANE SUPPLY
At our production site in Speyer, Germany, we have invested in
a state-of-the-art technology. The new hydrogenation plant allows us to:
significantly increase our Cyclopentane capacity,

produce materials with very high purities, as well as

manufacture new types of products.
OUR SERVICES FOR THE COOLING INDUSTRY
ADVANTAGES FOR YOUR INSULATION MATERIALS IN THE CONSTRUCTION INDUSTRY
HALTERMANN CARLESS OFFERS THE RIGHT SOLUTIONS
THE MARKET REQUIREMENTS ARE CLEARLY DEFINED:
High product purity
We offer a wide range of high-purity Pentanes and blends with a minimum purity of 95%.
TAILOR-MADE BLENDS
As the

only European manufacturer of all three Pentanes

, we offer customised Pentane blends.
Flexibility in transport and logistics
We supply our customers worldwide from the heart of Europe and offer high flexibility in transport and packaging.
Compliance with environmental regulations and certifications
Our Pentanes contribute to saving energy and thus to reducing CO2 emissions.
Technical expertise and support
We've been working on innovative solutions for more than 160 years, always partnering with our customers.
modern facilities
The new hydrogenation plant enables us to offer significantly new Cyclopentane capacity to the global market.
KOSTENLOSE STUDIE
Neue Ternäre Pentanmischungen bieten Vorteile für die PU- und PIR-Industrie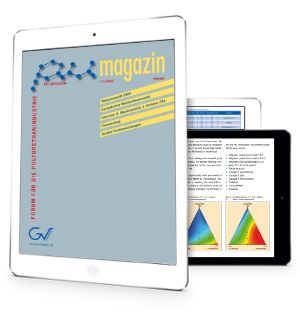 TECHNISCHE DATEN AUF EINEN BLICK
Pentane sind Kohlenwasserstoffe und zählen zu den Alkanen. Sie sind die ersten bei Raumtemperatur flüssigen Kohlenwasserstoffe. Sie zeichnen sich allgemein durch einen niedrigen Siedepunkt, geringe Dichte und hohen Dampfdruck aus. Reines n-Pentan und iso-Pentan sind nahezu geruchslos.
Der Name "Pentan" leitet sich von den fünf gebundenen Kohlenstoffatomen ab. "Penta" bedeutet auf Griechisch "fünf".
Unsere Pentane weisen einen besonders hohen Reinheitsgrad von mindestens 95 % auf. Überzeugen Sie sich von unseren Produkten und ihren Eigenschaften.
Technische Beratung zu diesen Themen übernimmt unser Team Technical Services & Development.
Ihr technischer Ansprechpartner
Dr. Sascha Rulhoff
Vice President Technical Services & Development
PENTANES FOR MORE ENERGY EFFICIENCY & SUSTAINABILITY
The refrigeration of food has revolutionised the food supply. Refrigerators, refrigerated trucks, climate-controlled storage and industrial freezers provide variety and longevity for food and beverages. However, refrigeration equipment is very energy-intensive, especially since it is in continuous operation.
As the production and consumption of energy accounts for more than 75% of the EU's greenhouse gas emissions, the refrigeration industry is also striving for more sustainability (Energy and Green Deal | EU Commission (europa.eu). →
Examples for more sustainability:
Extended spare parts options for repairs of household appliances
Energy saving targets for final energy and primary energy consumption
The EU's new energy efficiency label
Today, the refrigeration industry is therefore focusing more than ever on sustainability.
As blowing agents in the insulation of refrigeration appliances, Pentanes are directly responsible for the insulation performance. This ensures a positive environmental balance:
Advantages of Haltermann Carless Pentane:
High insulation performance

High internal volume possible due to low insulation thickness

Significant cost savings

Improved carbon footprint

Reduction of CO2 emissions

Longevity of food and thus less food waste
Additional benefits of Pentane:
Excellent ecological profile with Zero Ozone Depletion Potential (ODP) according to the Montreal Protocol

Low Global Warming Potential (GWP)

Environmentally friendly alternative to CFCs, which are now banned in large parts and are hazardous to the environment
According to estimates by the European Commission, annual electricity consumption in the refrigeration product group on its own can be reduced by 10 TWh by 2030.
That is almost as much as the annual electricity consumption of the city of Hamburg.
Polyurethanschaum-Systeme
Pentane fungieren bei der Herstellung von Polyurethanschäumen (PU-Schaum) als Treibmittel. Diese PU-Schäume finden Verwendung in Haushaltsgeräten, wie Kühl- und Gefrierschränken, sowie in der Bauindustrie, wie beispielsweise bei Wärmedämmstoffen oder Rohrisolierungen.
Weil Breite und Tiefe eines Kühl- oder Gefriergerätes normiert sind, kann die Isolierung nicht beliebig stark sein, denn das nutzbare Volumen soll natürlich so groß wie möglich sein. Die Isolierung besteht daher in der Regel aus Polyurethanschaum, der den gesamten verbleibenden Raum zwischen Wänden und Innenraum ausfüllt und so auch zur Stabilität des Gerätes beiträgt. Cyclopentan hat hier eine besondere Rolle. Ein Teil des Cyclopentans verbleibt in den Zellen des PU-Schaums und trägt so aktiv zur Isolierung bei. So ist der Kühlschrank besonders effizient, obwohl die Schichtdicke der Isolierung dünn ist.
Im Bereich der Fassadenisolierung werden häufig Materialien aus Polyurethanschaum verwendet. Sie sind eine hervorragende Alternative zu geschäumten Polystyrol, denn die Dämmleistung ist durch das zumeist verwendete Cyclopentan als Treibmittel deutlich höher.
Die Struktur der Dämmstoffe variiert je nach eingesetztem Pentan-Typ oder Pentan-Blend. Jedes dieser Treibmittel muss strenge Umweltanforderungen erfüllen, eine hohe Dämmleistung der PU-Schäume gewähren und unter verschiedenen Verarbeitungsbedingungen einsetzbar sein. Zugleich sind die Anforderungen an die Schaumstoffe hinsichtlich der Dimensionsstabilität und der Beständigkeit technischer Parameter einzuhalten.
Um diesen Marktanforderungen gerecht zu werden, sind für jede individuelle Anwendung Pentan-Formulierungen für einzelne Polyurethansysteme verfügbar.
Extrudiertes Polystyrol (XPS)
Extrudiertes Polystyrol (XPS), wird aus Polymergranulat und Pentan als Treibmittel hergestellt. Diese werden in einem Extruder geschmolzen und vermischt. Tritt es aus der Düse aus, expandiert es schlagartig durch den Druckabfall. So lassen sich die bekannten Verpackungschips herstellen oder Platten für Isolierzwecke. Im Gegensatz zu anderem geschäumten Polystyrol haben diese Produkte eine geschlossene Oberfläche.
Unser Pentan S ist eine vielseitig einsetzbare Produktformulierung und wird in der Extrudierten Polystyrol (XPS)- und Expandierten Polystyrol (EPS)-Industrie als Treibmittel für Dämmungen im Bauwesen und in der Verpackungsindustrie eingesetzt.
Aufschäumende Gele
In der Kosmetikindustrie wird iso-Pentan in selbst aufschäumenden Duschgels und Rasierschäumen verwendet. Das im Material gelöste iso-Pentan wird durch die Wärme des Wassers und der Hände aktiviert und liefert einen besonders feinporigen und stabilen Schaum. Dieser lässt sich besonders gut verteilen.
Ein solches Pentan muss natürlich besonders strengen kosmetischen Ansprüchen genügen. Speziell dafür ausgewählte Chargen iso-Pentan werden daher intensiv auf unerwünschte Aromaten und andere Bestandteile geprüft. Eine abschließende geruchliche Kontrolle garantiert ein neutrales Treibmittel ohne störenden Einfluss auf das kosmetische Produkt.
Katalytische Prozesse
Die chemische Industrie nutzt Pentane als spezielle kohlenwasserstoffbasierte Lösungsmittel in unterschiedlichen katalytischen Prozessen, vor allem zur Herstellung von LLDPE, Linear Low Density Polyethylen. Geringe Verunreinigungen und gleichbleibende Qualität sind wichtige Kriterien, um nachhaltige und stabile Produktionsprozesse zu sichern.
CONVINCE YOURSELF OF
HALTERMANN CARLESS' ...
01

HYDROGENATION PLANT

02

LOGISTICS

03

SERVICE

04

WIDE RANGE OF FORMULATIONS
… MODERN FACILITIES
High-quality equipment in our facilities and associated laboratories is the basis for our consistently high quality standards. We continuously invest in new technologies, such as our hydrogenation plant, which can produce your products in even higher purity, increases our capacity and protects our environment through a particularly sustainable manufacturing process. Of course we are certified according to ISO 9001 (Quality), 14001 (Environment) and 50001 (Energy) and our Pentanes are REACH registered.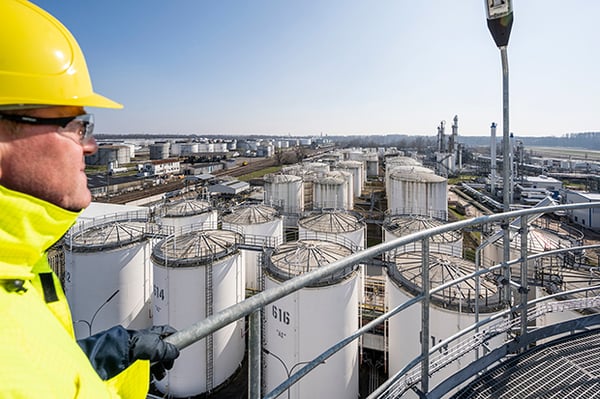 … CUSTOMISED LOGISTICS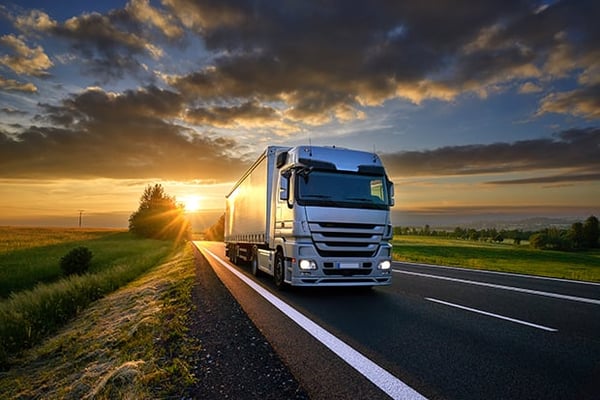 Do you need flexibility in transportation or different packaging options? Our supply chain team will work out the best solution for your needs. Our Speyer site in Germany provides the perfect base for your worldwide deliveries, as we are strategically located near Frankfurt Airport and the Rhine River and have our own jetty on the plant premises, our own loading and unloading stations for rail tank cars, and loading points for tank trucks.
… INDIVIDUAL SERVICE
We've been working on innovative solutions for more than 160 years, always partnering with our customers. We take the time to explore new possibilities with you and find the best product formulation for your needs. This is what we are known for and what differentiates us from others!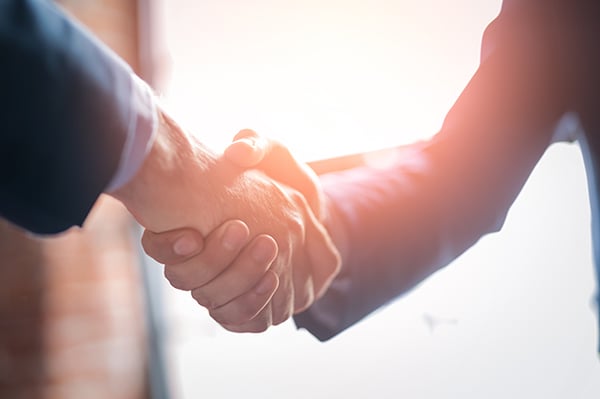 … EXPERTISE AND TAILOR-MADE PRODUCTS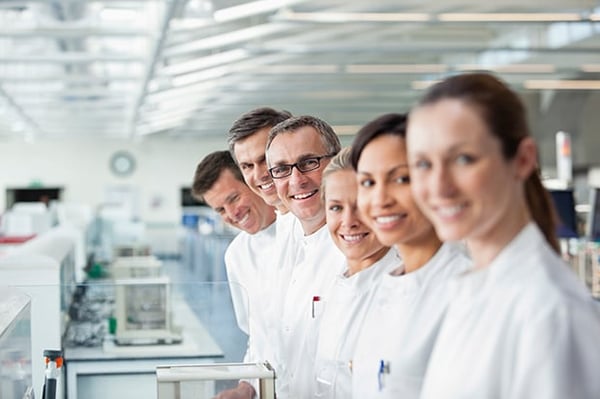 As the only European manufacturer of all three Pentanes, we offer tailor-made blends. We are happy to share our experience and knowledge with you, as for example in our free study on ternary Pentane blends with clear added value for our customers.
HALTERMANN CARLESS BLOG
Laboratory, distribution or purchasing: stay up to date on Pentane topics! Our recent blog articles: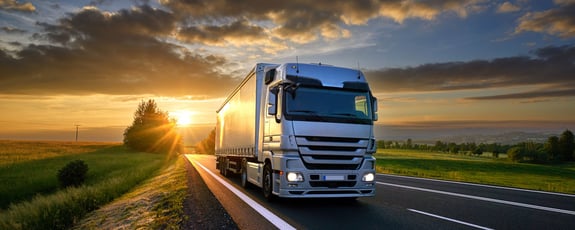 SERVICES FOR MORE FLEXIBILITY
We supply our customers far and wide from the heart of Europe - our Speyer location offers the best conditions for this with its own logistics infrastructure.

Would you like to find out more about our services? We will be happy to advise you!