EFFICIENT COOLING – OUR PENTANES CONTRIBUTE TO CLIMATE PROTECTION
Insulation materials in the refrigeration and cooling industry have to fulfil special criteria. On the one hand, they should provide high insulation performance and, at the same time, have a low insulation thickness. The reason for this are the
— standardised external dimensions for refrigeration units and
— strict energy efficiency regulations of the European Green Deal.

Despite the specified external dimensions, customers expect a high internal volume with maximum energy efficiency at the same time. For manufacturers of refrigerators, but also refrigerated trucks, air-conditioning rooms or refrigeration systems, for example in supermarkets, this represents a particular challenge. This is because the insulation panels must be as thin as possible while maintaining high performance.
The market requirements for Pentanes, which are used as blowing agents for insulating foams, are clearly defined by the insulation industry:
— High energy efficiency
— Consistently high product quality
— Individual formulations
— Good ecological profile
Pentanes from Haltermann Carless offer the insulation and cooling industry optimum possibilities for the production of high-quality insulation materials - this applies in particular to thin-walled insulation applications made of Polyurethane (PU) foam.
Polyurethane foam (PU) systems are characterised by:
High insulation performance versus low cost - often foamed with Cyclopentane
Cyclopentane in combination with varying proportions of iso-Pentane can achieve a balanced cost/performance ratio depending on your requirements
For the production of Polyurethane (PU) insulating foam we recommend:
Cyclopentane PU (min. 95%)

Cyclopentane IP 85

Cyclopentane IP 70




OUR HYDROGENATION UNIT FOR A
RELIABLE CYCLOPENTANE SUPPLY
At our production site in Speyer, Germany, we have invested in
a new state-of-the-art technology. The hydrogenation unit allows us to:
significantly increase our Cyclopentane capacity,

produce materials with very high purities, as well as

manufacture new types of products.
OUR SERVICES FOR THE COOLING INDUSTRY
ADVANTAGES FOR YOUR INSULATION MATERIALS IN THE CONSTRUCTION INDUSTRY
HALTERMANN CARLESS OFFERS THE RIGHT SOLUTIONS
THE MARKET REQUIREMENTS ARE CLEARLY DEFINED:
High product purity
We offer a wide range of high-purity Pentanes and blends with a minimum purity of 95%.
TAILOR-MADE BLENDS
As the

only European manufacturer of all three Pentanes

, we offer customised Pentane blends.
Flexibility in transport and logistics
We supply our customers worldwide from the heart of Europe and offer high flexibility in transport and packaging.
Compliance with environmental regulations and certifications
Our Pentanes contribute to saving energy and thus to reducing CO2 emissions.
Technical expertise and support
We've been working on innovative solutions for more than 160 years, always partnering with our customers.
modern facilities
The new hydrogenation plant enables us to offer significantly new Cyclopentane capacity to the global market.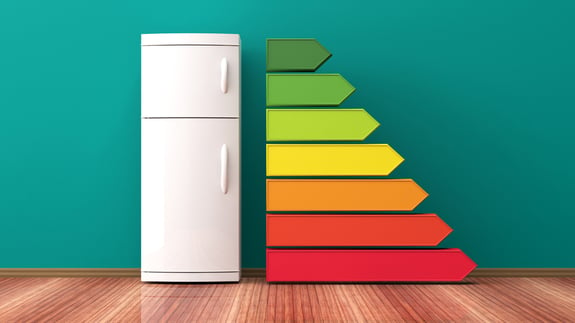 PENTANES FOR MORE ENERGY EFFICIENCY & SUSTAINABILITY
The refrigeration of food has revolutionised the food supply. Refrigerators, refrigerated trucks, climate-controlled storage and industrial freezers provide variety and longevity for food and beverages. However, refrigeration equipment is very energy-intensive, especially since it is in continuous operation.
As the production and consumption of energy accounts for more than 75% of the EU's greenhouse gas emissions, the refrigeration industry is also striving for more sustainability (Energy and Green Deal | EU Commission (europa.eu). →
Examples for more sustainability:
Extended spare parts options for repairs of household appliances
Energy saving targets for final energy and primary energy consumption
The EU's new energy efficiency label
Today, the refrigeration industry is therefore focusing more than ever on sustainability.
As blowing agents in the insulation of refrigeration appliances, Pentanes are directly responsible for the insulation performance. This ensures a positive environmental balance:
Advantages of Haltermann Carless Pentane:
High insulation performance

High internal volume possible due to low insulation thickness

Significant cost savings

Improved carbon footprint

Reduction of CO2 emissions

Longevity of food and thus less food waste



Additional benefits of Pentane:
Excellent ecological profile with Zero Ozone Depletion Potential (ODP =0) according to the Montreal Protocol

Low Global Warming Potential (GWP <1)

Eco-friendly alternative to CFCs, which are now banned in large parts and are hazardous to the environment
According to estimates by the European Commission, annual electricity consumption in the refrigeration product group on its own can be reduced by 10 TWh by 2030.
That is almost as much as the annual electricity consumption of the city of Hamburg.
CONVINCE YOURSELF OF
HALTERMANN CARLESS' ...
01

HYDROGENATION PLANT

02

LOGISTICS

03

SERVICE

04

WIDE RANGE OF FORMULATIONS
HALTERMANN CARLESS BLOG
Laboratory, distribution or purchasing: stay up to date on Pentane topics! Our recent blog articles: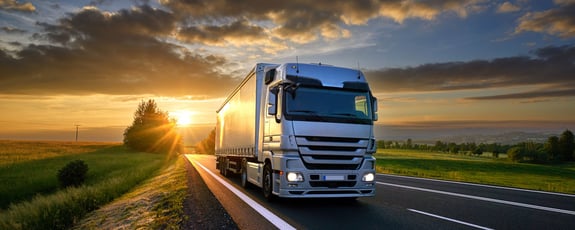 SERVICES FOR MORE FLEXIBILITY
We supply our customers far and wide from the heart of Europe - our Speyer location offers the best conditions for this with its own logistics infrastructure.

Would you like to find out more about our services? We will be happy to advise you!