Offering innovative solutions requires efficient and effective research and development as well as extensive technical support. Our own laboratories at our production sites play an important role in ensuring we deliver high-quality products.
OUR EMPLOYEES IN THE LABORATORIES ARE PRODUCT SUPERVISORS AND QUALITY ASSURERS
The Haltermann Carless laboratories play a major role in continuously checking and confirming our quality promise to our customers. The entire production process, starting with the selection of raw materials, through processing, storage and delivery, is closely monitored. We have three laboratory locations worldwide, including sites in Hamburg and Speyer (Germany), as well as Harwich in the UK. The laboratories are equipped with modern facilities and offer a wide range of analytical options.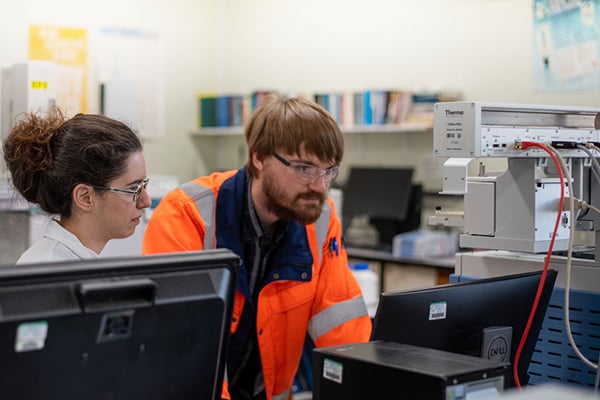 For example, the Haltermann Carless laboratories have modern measuring equipment for measuring density, flash and aniline points, cold flow behaviour (e.g. pour point, CFPP), distillation profiles and vapour pressure.
In addition, there is an extensive range of manual equipment and wet chemical techniques that allow us to demonstrate compliance with ASTM and IP procedures.

THE ANALYTICAL LABORATORIES HAVE
EXTENSIVE CAPABILITIES AND
EXPERTISE IN:
Gas and liquid chromatography (GC/FI, headspace, GC/MSthermal desorption, Reformulyzer, PIONA, HPLC).

Elemental analysis techniques (atomic absorption, X-ray fluorescence, atomic fluorescence)

Spectroscopy (FTIR, UV-Vis)
TECHNICAL SERVICE FROM THE BEGINNING
01

TECHNICAL SERVICE & DEVELOPMENT

02

CUSTOMER FOCUS

03

TRENDS AND DEVELOPMENTS
An important part of Haltermann Carless' laboratory capacity is reserved for research, development and customer orders. The Technical Services & Development department coordinates projects to evaluate new business ideas and support sales.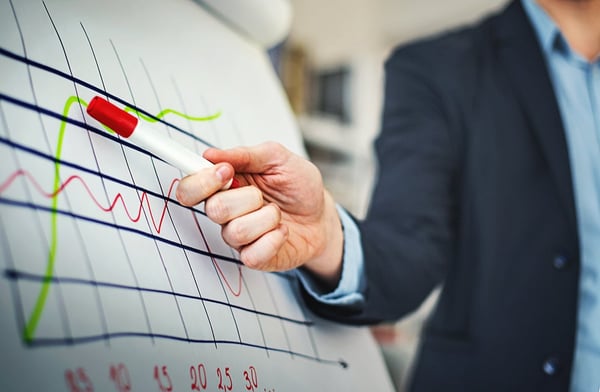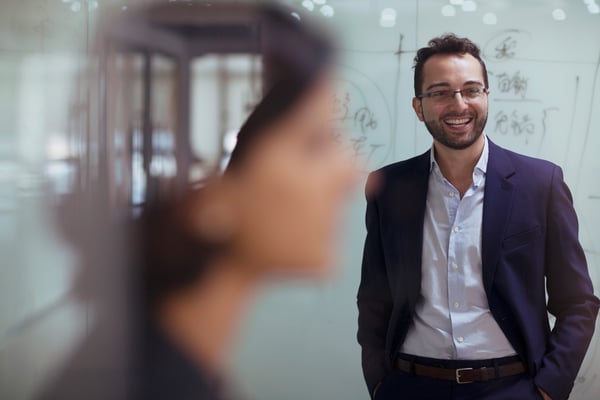 Collaboration with our customers is an integral part of our research and development work. Our Technical Services & Development team is part of customer visits in order to provide deep insights on all technical features and benefits of our products - right from the start.
We recognise industry trends and changes early on and follow the developments within our industry with interest. This includes regular visits to trade fairs, technical conferences and seminars. Technical Services & Development is active in various bodies such as UNEP. We are also in close contact with Chemical associations such as the UK Chemical Industries Associations (CIA), the German VCI or the European CEFIC to help shape developments in our industry.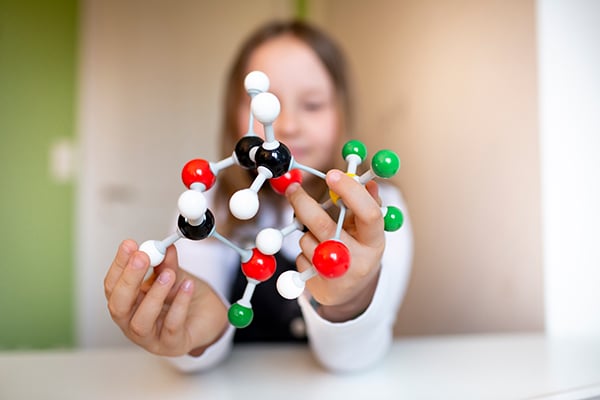 WOULD YOU LIKE TO LEARN MORE ABOUT OUR COMPREHENSIVE LABORATORY & TECHNICAL SERVICES?
We are happy to advise you!