We are known for offering our customers bespoke solutions in product formulations and supply chain. Additionally, we can provide a high flexibility in our production processes.
Demand-oriented production
We are able to adjust our production capacities. We can produce both large and small quantities - depending on our customer demands.
Fast implementation in production processes
We can quickly implement product developments and innovations into our production process.
DEDICATED TEAM
We are a strong team that manages both individual customer demands and dynamic situations with commitment and flexibility.
Processing a wide variety of feedstock
In our new hydrogenation unit we can process a wide variety of raw materials - this offers a high flexibility.
Contract manufacturing competence
We offer our many years of expertise in contract manufacturing to other suppliers and customers. We are experts in customised products and services.
Production 24/7
We can produce 24/7 for you, depending on our production site.
HALTERMANN CARLESS BLOG
Find out more about our production facilities and locations in our blog posts!
LEARN MORE ABOUT OUR PRODUCTION SITES
Our production flexibility enables us to adapt and react quickly to changing market conditions for the benefit of our customers.
WHAT GIVES OUR PRODUCTION SITES
THEIR COMPETITIVE EDGE?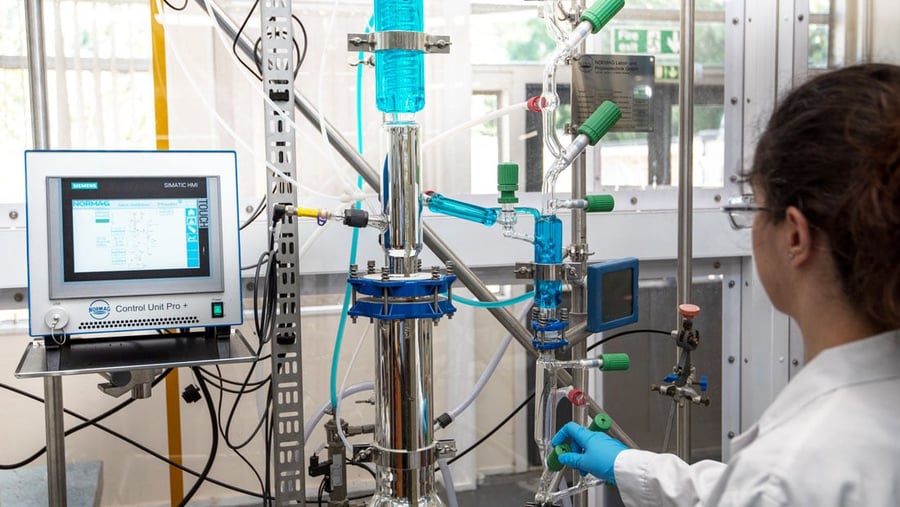 Our refinery and blending facilities
Haltermann Carless refining and blending facilities in Harwich (UK) and Hamburg-Wilhelmsburg (Germany) have 80 dedicated fuel blending tanks, storage tanks ranging from 8,000 to 880,000 litres and dedicated drum storage.
To prevent cross-contamination, each tank operates separately and independently. As a further safety measure, each tank has its own pump and mixing nozzle.
Excellent mixing accuracy is ensured through a sophisticated radar measuring system. As a further precaution against contamination or moisture entry, all products are filled into drums via a 2-micron filter and hydrophilic filter cartridge.
All sites are audited to ISO 9001 (quality), ISO 14001 (environment) and ISO 50001 (energy), ensuring that all activities related to our customers are of the highest quality. The development and quality control of all our products are carried out in the sites' own testing and analysis laboratories. Our Hamburg laboratory is accredited by DIN EN ISO/IEC 17025.
To guarantee rapid distribution of our fuel specialities abroad, we use extensive external storage facilities for bulk and packaged products all over the world.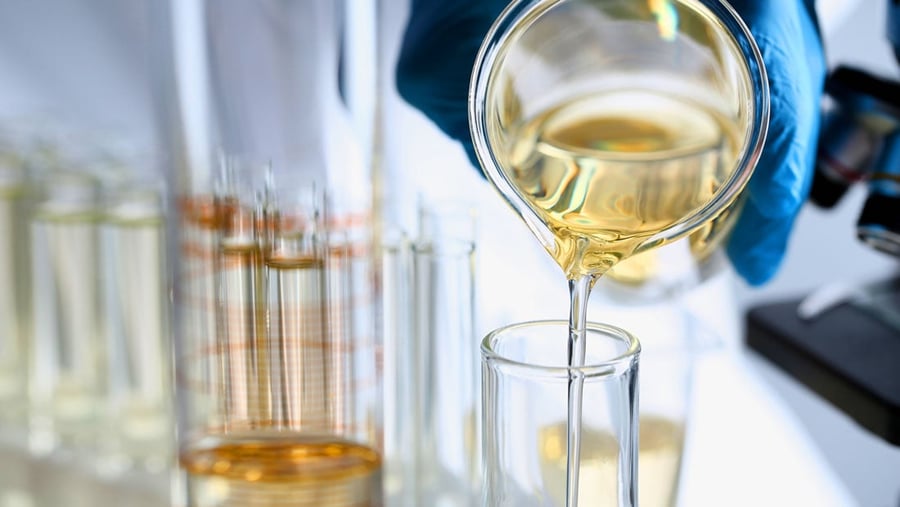 Our distillation and hydrogenation facilities
Haltermann Carless distillation plants and hydrogenation unit at the Speyer site are at the heart of processing up to 200,000 tonnes of raw materials per year in compliance with GMP standards. In addition to the hydrogenation unit and nine distillation columns, the site also has a loading and blending station and 175 tanks with a total capacity of 80,000 m3 (tanks ranging from 25 m3 to 3,000 m3).
All sites are audited according to ISO 9001 (quality), ISO 14001 (environment) and ISO 50001 (energy). Our own laboratories at the plant ensure the highest quality and meet the high industry requirements for hydrocarbon products through extensive testing and analysis facilities.
Our state-of-the art hydrogenation unit enables us to achieve the highest product qualities and purities. In addition, we now supply the world market with the highest capacity of Cyclopentane – an essential raw material for the insulation industry that makes a decisive contribution to achieving climate protection targets.
WOULD YOU LIKE TO LEARN MORE ABOUT OUR PRODUCTION FLEXIBILITY?
We are happy to advise you!