Services - our business relationships are based on trust
For generations, we have been offering tailor-made solutions to our customers and have thus established long-standing, close and trustful relationships with our business partners - from suppliers to customers.
Our business partners appreciate our
consistently high quality standards
the security of supply for their demanding processes as well as our
proven expertise in the manufacture and handling of our products.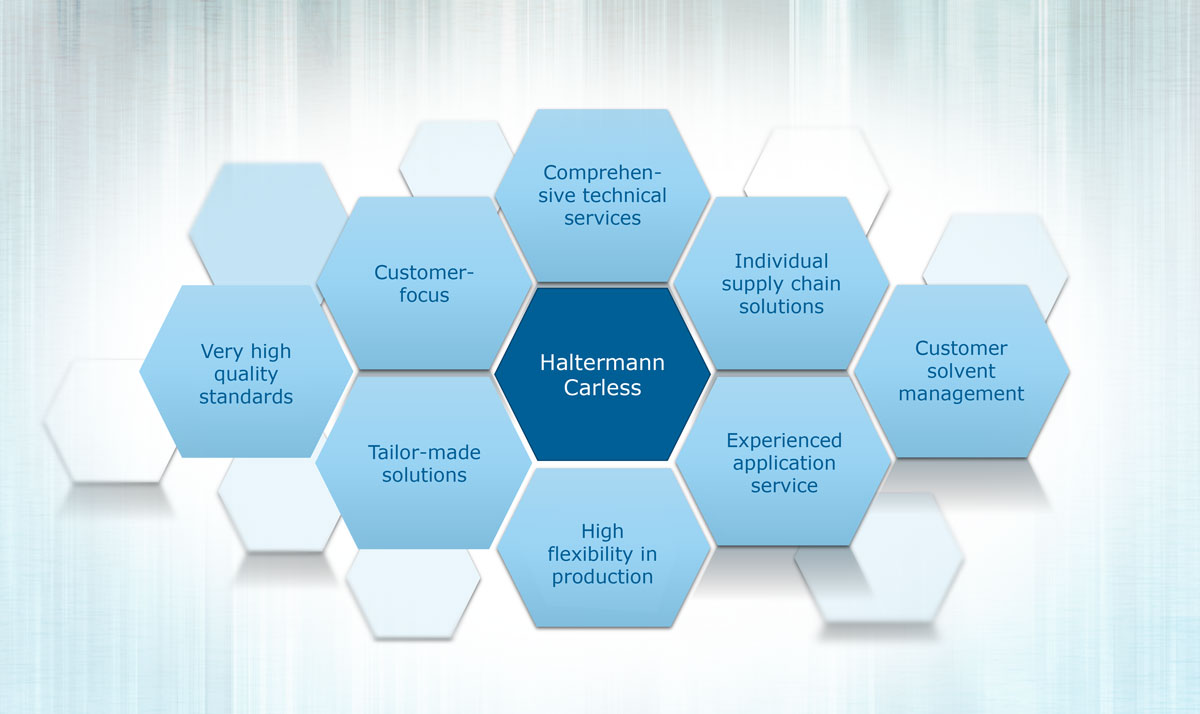 Strong market-, application- and service-orientation:
The success of Haltermann Carless is the result of our consistent market-, application- and service-orientation. This allows us to offer a wide range of high-performance and bespoke product solutions to the market. Our customers benefit from comprehensive product and supply chain solutions in accordance with their requirements, a high degree of flexibility in the production of hydrocarbons, paired with consistant high-quality products and services along the process chain.
Our internal cooperation is characterized by cross-divisional, cross-functional and cross-national collaboration. This offers our customers significant added value such as fast reaction times, excellent customer service and tailor-made solutions.
We see innovations such as digitalization as an opportunity and are prepared to rethink existing processes and services constantly.
Strong partnerships are of fundamental importance to us
so that we can be successful together today and tomorrow.
Haltermann Carless has a rich history. We have been successful in the market for more than 160 years. We have a long tradition in which we are used to constantly adapting to the respective market conditions. Since we serve a wide range of industries, we rely on a sustainable business model that is robust against economic fluctuations.
In close cooperation with our customers, we are able to develop sustainable solutions for today's and future challenges - from product development to new applications to customized solutions.