DRIVING SUSTAINABLE SOLUTIONS
At Haltermann Carless, we pride ourselves on offering specialised solutions tailored to individual customer requirements in the sectors Life Science, Mobility, Energy and Industrial. As existing markets change and new ones develop, we will continue to deliver new, sustainable solutions for our customers by leveraging advanced technologies, exploiting new feedstock sources and working closely with business partners, institutes and universities.
As early as the mid-19th century, Haltermann Carless pioneered the use of fuels and solvents and made a significant impact on the development of the emerging automotive industry and on people's lives. Then as now, we want to contribute with new solutions to the current challenges of our time and offer our customers tailor-made products.
Our sustainability strategy is therefore an important contribution to breaking new ground, which is of vital importance for our customers, the market as well as the growth and transformation of our company. We take responsibility throughout our operations to work at one with both the local and wider environment, our stakeholders, our employees and society in general. In this way, we can make a positive impact for our generation and also for future generations.
Third party assessment and certification systems and processes such as those provided by ISCC, Ecovadis and CDP are important tools to help validate our work and give confidence to our customers and partners. It is only by working together that we will combat climate change and help improve the environment.
TARGETS
COMMITTED TO SUSTAINABILITY
Net Zero
by 2045
Our target is to reduce our Scope 1 & 2 emission to zero at our sites by 2045 with interim targets of a 20% reduction by 2025 and 50% by 2030.
(baseline 2019; Emission intensity [kg CO2(e)/mt]
50% of Gross Profit
from Sustainable Products
Our target is to generate 50% of our total gross profit from sustainable products by 2030.
Carbon Intensity (CI)
Data
Our target is to provide customers with verified CI data for our products; in 2024 we cover the top 10 products by volume sold within each Business Unit.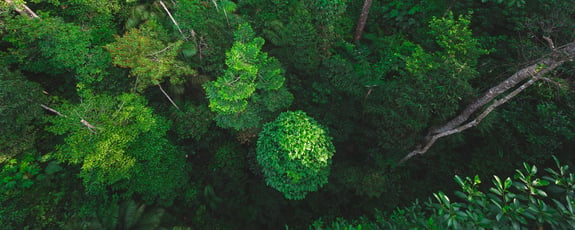 "Integrating sustainability into our operations is a driver of change and an important step in aligning our company for the long term. With our activities, we contribute to meeting the expectations and needs of our customers and the market now and in the future, which ultimately increases our competitiveness and thus ensures our long-term profitability."
"At Haltermann Carless we pride ourselves in a tradition of innovation alongside a trustful and solution-oriented partnership approach with our stakeholders along the value chains. This puts us in a strong position to support our customers' sustainability transformation and while delivering on the ambitious targets we have set ourselves."
"Safety is a top priority in our global operations. Therefore, we invest in our employees and ensure a safe working environment and production. Another focus is to improve the sustainability and efficiency of our production processes. To this end, we follow the Operational Excellence mindset, continuously assessing all options for improvement and investing in our business processes accordingly."
STRATEGY
FIVE PILLARS
Our path forward is our sustainability strategy,
which includes environmental, societal and governance targets and comprises five key areas:
PIONEER OF HIGH-VALUE HYDROCARBONS
TRANSFORMATION TO A SUSTAINABLE COMPANY
Haltermann Carless has long been a pioneer of hydrocarbon and solvents, and we will now use the skills gained through 160 years of product development and customer partnerships to develop a new range of sustainable products to meet our customers emerging demands. Biogenic, circular and mass balanced feedstocks are being increasingly introduced into our processes and our product development team are working closely with our customers and markets to provide alternative low carbon solutions without compromising performance. A dedicated team has been set up to oversee the business development, to calculate accurate and verified carbon intensity numbers whilst keeping abreast of legislative changes in a complex market – all of which create extensive and market leading expertise in this exciting and developing market space.
We are also aware that this transformation will not happen overnight and that our current customers will continue to require our fossil based products developed over many years. Our undertaking here is to supply these products in as a climate friendly way as possible by reducing carbon emissions at our production facilities. We will implement KPI's and goals to measure success as we push towards our emission reduction targets and other improvements in the way we work, commute and support our customers.