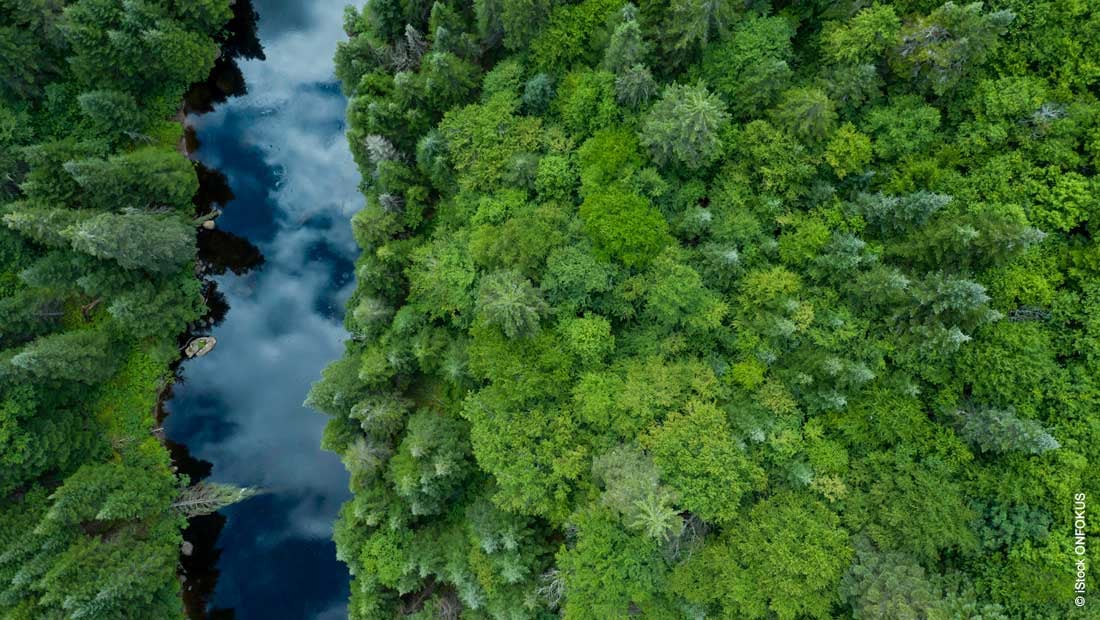 One of the most important challenges of our time is climate protection and the development of sustainable products for the benefit of all society. At Haltermann Carless, we have anchored this topic in our corporate strategy and are working to create environmentally sound products, processes and solutions to provide both tangible value and environmental benefits to our customers. In the following article, you can read about how Haltermann Carless products already contribute to CO2 reduction and the work we are doing to drive the development of new sustainable projects.
Reducing CO2 emissions: Products from renewable raw materials are the future
In addition to customer focus and future orientation, sustainability is a central pillar in Haltermann Carless' strategic planning. There is a clear commitment to drive a sustainability mind-set throughout the company, encompassing products and processes alongside the promotion and adoption of new technologies. With a good portion of foresight, courage and expertise, we can contribute to reducing CO2 emissions whilst continuing to create value for our customers.
What does that mean in concrete terms and how do customers benefit from it?
Many of our customers have clearly defined climate and environmental protection goals and are subject to strict legislations and regulations in the area of sustainability. Haltermann Carless is committed to working alongside our business partners to help them achieve these goals by developing and providing services, products and solutions that contribute to the reduction of greenhouse gas emissions:
Climate-neutral aviation
We are targeting to be the first commercial producer of Sustainable Aviation Fuel (SAF) in Germany by the end of 2024. In doing so, we will make our contribution to climate-friendly flying and to reduce the impact of aviation on climate change. The sustainable aviation fuel will be produced at the Speyer production site in Germany. By utilising existing infrastructure, including our new hydrogenation plant, we can minimise the time to market and the speed up the certification and approval processes.
Reducing CO2 emissions in cars
Haltermann Carless is also focussing on sustainability in the automotive sector and is developing and supplying advanced biofuels made from renewable raw materials. These fuels significantly reduce CO2 emissions and actively contribute to reducing environmental pollution.
Improving air quality
Car manufacturers worldwide are constantly working on new engines that deliver more power with less fuel consumption. Our Test and Reference Fuels make it possible to compare and optimise engines in terms of performance alongside the chemical composition of the exhaust gas. Similarly our aromatics solvents are supplied with low and extra-low naphthalene contents and contribute to improved environmental compatibility in engines when used in fuel additives.
Energy saving in buildings and household appliances
Pentanes make an important contribution to energy efficiency as blowing agents in Polyurethane (PU) foams used in the insulation of buildings and refrigerators. Cyclopentane, along with n-Pentane and iso-Pentane, is the most valuable of the three isomers and ensures a particularly high insulating effect. Haltermann Carless is already the leading manufacturer of Pentanes in Europe and the USA and the only company in Europe that produces all three types of Pentane. With the completion of the hydrogenation plant at the Speyer site in Germany, we will become the world's largest producer of Cyclopentane from 2022.
Promoting renewable chemicals
Renewable chemicals will make a significant contribution to the European Green Deal. As a member of BioChem Europe, a group within the European Chemical Industry Council (Cefic), we aim to raise public awareness of the benefits of sustainable chemistry for society, the environment and the economy.
Recycling of electrical insulating oils for the power industry
The Electrical Oil Services (EOS) business in the United Kingdom is a long established recycler of transformer oil for the power industry, providing a sustainable option for industry players and reducing the need for virgin material in the market. The recent development of the EOS business in Germany provides further opportunities for development and the provision of this sustainable product in a new market.
Electricity from renewable energies
In accordance with our Corporate Sustainability goals we are pleased to announce that all our production sites in Germany and the UK are now purchasing certified electricity from renewable sources. This energy transition will reduce our Scope 2 carbon emissions (CO2) at the sites to near zero and marks a significant first step in our ambition to progressively de-fossilise our portfolio and operations.
Our services with a sustainability footprint
In addition to our many projects and products, our services are also geared towards climate protection and customer benefits.
In logistics, for example, we are driving forward sustainable, digital projects such as Time Slot Booking – an electronic booking of time slots at the loading terminals. This leads to a transparent organisation of loading processes at the terminals, less waiting time and thus to a reduction in CO2 emissions.
EcoVadis Gold Rating
Our sustainability projects are independently audited every year. Our renewed Gold status in the EcoVadis CSR rating is proof of our success. The rating covers the topics of environment, social affairs, ethics and sustainable procurement. For the second time in a row, our sustainability efforts are among the top 5% of all the approximately 175,000 companies assessed by EcoVadis.
Conclusion
Sustainability efforts are applied in all areas of our Haltermann Carless - from manufacturing processes to products and logistics. We aspire to be a perpetual pioneer in the area of high-value hydrocarbons, while making a clear contribution to defossilisation and the reduction of greenhouse gas (GHG) emissions. To our customers, we continue to offer the highest quality, comprehensive technical advice and sustainable services.
Read also:
Interview with Hamburg Site Manager: Fuels for sustainable mobility
Stay informed!
Subscribe to our blog free of charge and benefit from regular information on sustainability, chemical purchasing, research & development and supply chain management: