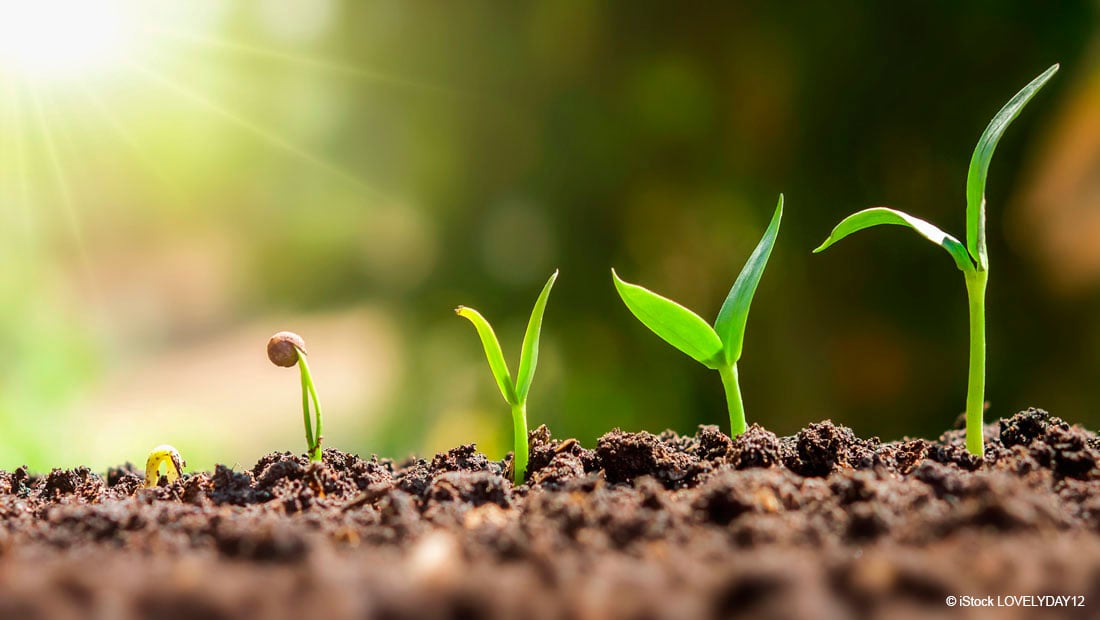 A steadily growing population and an increasing demand for energy makes it necessary to use agrochemicals in agriculture to increase crop yields and optimise the use of agricultural land. The issue of sustainability, with the concept of minimising negative impacts on people and the environment, is playing a more and more important role. Agrochemical companies see themselves obliged to take sustainability aspects into account and to align their entire value chain accordingly - especially with their suppliers. Read this article to find out what role the EcoVadis rating plays in your company's sustainable procurement decisions.
Improving sustainability in the supply chain
The agrochemical industry is increasingly committed to high sustainability goals - not just internally but also when it comes to supplier standards. Long-term business partners are therefore evaluated and selected according to environmental, procurement, social and ethical standards. This often presents those responsible in purchasing or supplier management with a challenge in conducting an unbiased assessment on all it's suppliers.
The EcoVadis rating (sustainability rating, also called S-rating) is a successful solution for this. It offers a common platform for companies working together with a universal scorecard, benchmarks and tools for improving performance in the area of sustainability. EcoVadis a worldwide business sustainability rating agency partnering with more than 65,000 companies from over 200 industries in more than 160 countries.
The EcoVadis assessment – the rating – can show how well companies have integrated their CSR (Corporate Social Responsibility) principles and goals into their management system. Strengths and potential for improvement are identified in an evidence-based manner. This gives you a clear overview of the sustainability performance of your suppliers and offers significant added value in achieving your own CSR requirements in agrochemicals.
Benefits of EcoVadis rating:
Independent, external and evidence-based assessment of your suppliers
Improvement of sustainability targets in your own supply chain through more sustainable sourcing decisions
Overview of the CSR performance of your business partners and thus improved risk management
Comparability of your suppliers
Promoting transparency on CSR practices with reliable ratings and global benchmarks
Strengthen stakeholder trust
Clear commitment of your suppliers for sustainable improvements and further developments
Certificates: Recognition for sustainable action
Acknowledgement of CSR performance through a medal status is not only worth good PR, but means clear certification. This is also of great interest to manufacturers of agrochemicals, as it enables them to quickly evaluate their suppliers. Haltermann Carless is a producer of high-quality hydrocarbon products for agrochemicals and holds GOLD status - responsible buyers in agrochemicals appreciate this as a benchmark for their own sustainability efforts.
5 advantages that convince and facilitate supplier management in sustainability assessment:
Support for your CSR communication
Visibility of the performance level of your suppliers through the medal status
Improvement of supplier performance
Ease of work through comparable, external data analysis, assessment and awarding
Strengthening the dialogue with your suppliers
Conclusion
Sustainability has become an indispensable part of corporate strategy in the agrochemical industry. The entire value chain is considered - especially supplier management. Analyses and ratings for sustainable procurement management today should be comparable and neutrally determined. The EcoVadis rating ensures that your suppliers comply with sustainability targets and enables you to meet the high CSR requirements of your agrochemical company.
Find out more about Haltermann Carless' commitment to sustainability and its Gold status in the EcoVadis rating here.