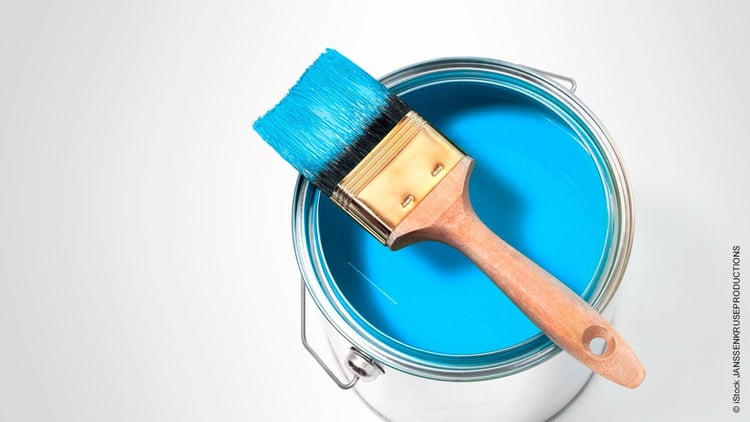 Manufacturers of paints and coatings are often faced with the question of alternatives for certain raw materials. There are many reasons for this ranging from changes in regulations to new market requirements. On the one hand, alternative products should have similar properties, and on the other hand the new supplier should offer high-quality products as well as reliable and comprehensive service. Two raw materials in the field of paints and coatings are discussed time and again. Here you can read why and what alternatives to toluene and xylenes are available.
Solvents - important raw materials for paints and coatings
Solvents are a key raw material in the paint and coatings industry's products - more than half of all solvents are used in this industry. However, as in many other sectors of the economy, manufacturers must rely on new technologies and formulations due to changes in regulations and laws, and reassessments of substances and products. Market requirements with regards to sustainability, occupational safety and environmental protection play an increasingly important role. For the paints and coatings sector, solvents of suitable quality must above all
be free from harmful aromatic compounds such as benzene
have a consistent purity and
do not contain unsaturated compounds.
Toluene and xylenes – where are they applied?
Solvents of different chemical origins are important basic materials, for example for
wall paints,
plasters,
facade paints,
plastic lacquers and coatings,
surfaces for medical products,
protective,
insulating or conductive lacquers.
Toluene and xylenes belong to the group of aromatic hydrocarbons and have often been used in paints and coatings due to their high solvency power. Nowadays, the use of these molecules is declining as they are seen as increasingly problematic in terms of environmental compatibility and health.
What alternative products are available and which other factors play a role in the decision?
Manufacturers are trying to find an adequate substitute in terms of chemical and physical properties, quality and availability. The requirements of the end products are the main driver. For example, a high dissolving power is not necessary for every application. Suppliers with a customer-orientated consulting and service will cater for your needs.
If you want to replace toluene and xylenes, these molecules could be possible alternatives for your applications:
Cyclohexane, Methylcyclohexane
They are also called naphthenes or naphthenic solvents and are obtained by hydrogenation of benzene and toluene. The dissolving power is significantly lower, but sufficiently good for saturated compounds - this can be adjusted by changing the formulation.
n-Heptane, n-Octane
These paraffins are indispensable for many special applications, such as plastics that would swell or dissolve when xylene or naphthene-based paints are used for coatings. The positive compatibility with plastics strengthens the case to switch to n-heptane and n-octane.
iso-Octane
This paraffin is often used as an aromatic-free substitute in thinners for paints and coatings or as a medium for cleaning brushes and tools. When used in a paint, the steady evaporation ensures an even result.
Pure paraffins for precisely controllable reactions
Acrylic paints such as classic wall paints are based on a dispersion of plastic polymers in water. The base of the paint must have both water-friendly and water-repellent properties in order to be able to incorporate all components of the formulation. To achieve this, the polymer is first prepared in a water/iso-octane emulsion of acrylic esters. The paraffin is removed and then the polymer is further built up with water-soluble components. This gives both desired properties in one molecule.
Bio-based raw materials are also an important key technology for more sustainable paints and coatings. Forward-thinking suppliers also conduct research in this field and further develop their products in the area of sustainability.
Conclusion
In the search for a substitute for toluene and xylenes, suppliers of high-purity paraffins can be a good choice. The following product qualities are important:
Free of harmful aromatics
No unsaturated compounds
High purity of 95 % and 99 %
Consistent quality
Pay attention to your new supplier's performance in terms of availability and reliability, as well as further service. Actively enquire about the following:
Production warranty
Certifications
Quality Control
Delivery Promise
Flexibility with regard to individual needs
Assistance with regulatory approvals
We are happy to advise you on an alternatives to toluene and xylenes. Please contact us!