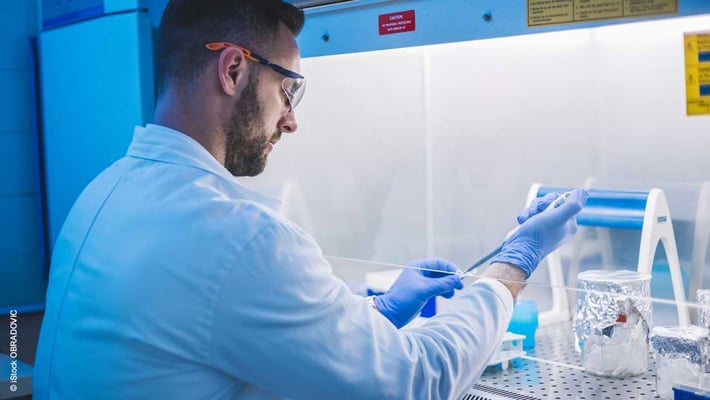 High-quality solvents are important basic raw materials for the paint, coatings and adhesives industry. Only highest quality guarantees best functionality in end-use applications. After all, automotive coatings, sealants and building adhesives or building paints should be characterised by a long service life and few impurities. Haltermann Carless focuses on the market requirements of its long-standing customers and has relied on extensive quality assurance for its high-purity paraffinic hydrocarbons for generations. Find out more about how this is achieved.
Haltermann Carless quality assurance for solvents
Especially for applications that have to perform well and should be as durable as possible, a high quality standard for raw materials is essential. Coatings, corrosion protection, adhesives and sealants have enormous demands in terms of functionality.
Solvents for the paints, coatings and adhesives industry must consequently have a high product quality, such as
high purity of 95 % and 99 %
consistent quality
free of undesirable aromatic and olefinic substances
high purity with regard to odour and colour
To ensure your and our own high quality standard, we at Haltermann Carless have developed a comprehensive quality concept. This enables us to implement our customers' individual requirements and to react quickly to quality issues. This is ensured by our laboratories, which are directly attached to our production site in Speyer, as well as to our laboratory in Hamburg, which is additionally accredited according to ISO/IEC 17025.
This blog article could also be of interest to you:
High-purity solvents for the paints, coatings and adhesives industry thanks to holistic quality standards
Understanding quality holistically and throughout the entire manufacturing process is a matter of course for Haltermann Carless. Quality assurance therefore takes place on a number of different levels. Our employees and our laboratories are at the heart of this:
Know-How:
Our team of experts contributes significantly to quality assurance with their extensive training, deep expertise, as well as many years of experience.
Process:
Our laboratories have a multi-stage control system. It starts with the incoming raw material inspection according to chemical and physical properties. During the manufacturing process, several in-process controls take place. At the end, there are two important quality assurances: The final inspection before the product is filled into the tanks and the final analysis before delivery to the customer. The dual control principle always applies to all analyses: all results are checked by another employee at least once.
Production:
Our high quality standards are also implemented in the production area. For example, all tanks are separated and independent by their own pipes to prevent contamination (cross-contamination). As a further safety measure, each tank has its own pump and mixing nozzle.
Laboratories:
The laboratories are furnished with modern equipment. This allows for extensive testing and analysis procedures on site. The Haltermann Carless laboratories are also certified according to ISO 9001 and ISO 14001, i.e. according to quality and environmental aspects. Our laboratory in Hamburg holds in addition a special certification according to ISO/IEC 17025.
Partnership:
We also achieve our high quality through close cooperation with our customers. Through intensive research and development work, we are able to offer appealing and customised product solutions for the paints, coatings and adhesives industry.
Get further information on Haltermann Carless solvents:
Conclusion
Haltermann Carless paraffinic hydrocarbons offer a high purity of up to 99 % and a quality that is free of impurities. Buyers in the paints, coatings and adhesives industry can rely on extensive quality assurance by our certified laboratories attached to the plant. The holistic quality promise covers raw materials, the manufacturing process, storage conditions and customised product requirements. An important quality feature of Haltermann Carless solvents for the paints, coatings and adhesives industry is that they are manufactured in Germany.