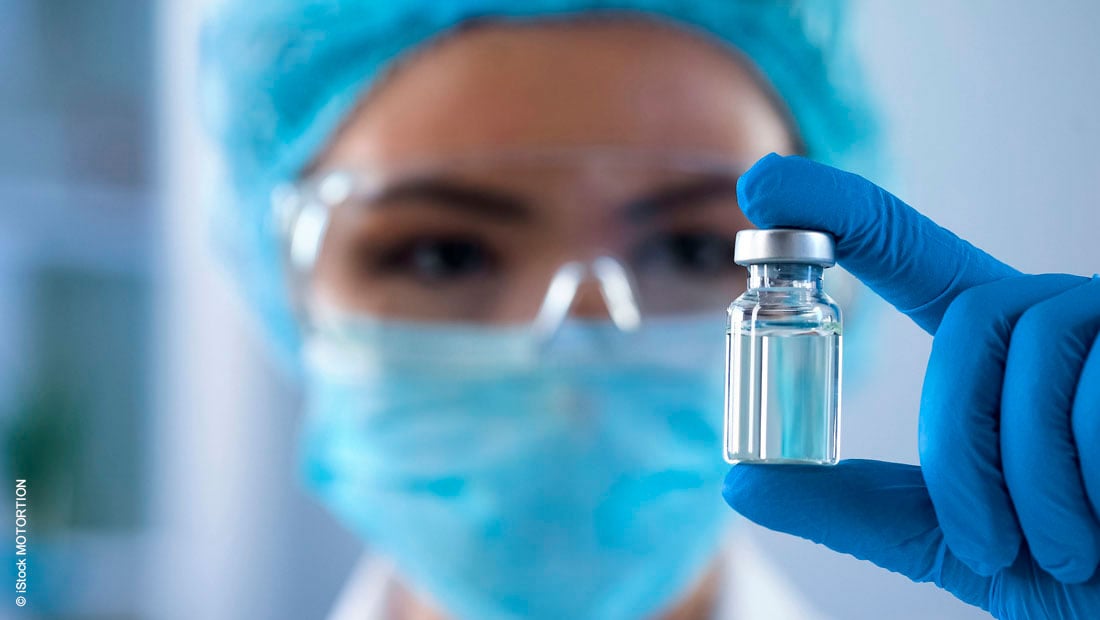 As one of the most important and financially powerful industries, the pharmaceutical sector bears a high responsibility, not only economically but also socially. Pharmaceutical products in human and veterinary medicine enable a higher quality of life through prevention and treatment of diseases. However, the industry is subject to many changes. In the following article you can read about the high demands in the pharmaceutical industry and how the chemical industry, as a supplier of important raw materials, can help to meet them.
Pharmaceuticals - an indispensable industry
The pharmaceutical industry not only has an impact on the market economy, its products are also indispensable to our everyday lives. Increased life expectancy, lower absence from work and improved health awareness are important social achievements. A study has confirmed their economic significance and the positive effects for the population with clear figures:
The pharmaceutical industry and its economic impact in 2016:
€206 bil gross value added
Provision of 2.5 million jobs
The pharmaceutical industry and its societal impact (using the example of drugs for the treatment of breast cancer and HIV):
More than 650,000 patients treated between 2007-2017, gaining an estimated 2 million more healthy life years.
Resulting in a productivity gain worth 27 billion EURO and about 13 billion EURO in savings for the healthcare system.
To continuously research, develop and manufacture, the pharmaceutical industry depends on high-quality, permanently available chemical raw materials such as solvents. Solvents play an important role in the manufacturing process of active pharmaceutical ingredients (APIs) or in research laboratories for classical analyses.
Demanding market requirements due to permanent changes
The pharmaceutical sector is in a state of permanent transformation due to global changes with regard to
availability of raw materials
regulations
delivery performance.
In addition, cost and competitive pressure, increasing digitalisation and production automation are changing the pharmaceutical industry in a sustainable way. The supplier network is taking over an ever-increasing part of the value creation and thus plays an increasingly important role.
What role do suppliers of chemical raw materials play in the pharmaceutical industry?
To cope with change, the pharmaceutical industry needs new ideas and concepts. Innovation is therefore not only a driving force for new active ingredients and therapies, but also for repositioning companies and developing sustainable strategies. Besides innovation, market requirements such as high-quality chemical raw materials, flexibility, delivery capability and digital concepts play a crucial role. Raw material suppliers, such as solvent manufacturers, can be an important integral part of the pharmaceutical future strategy if they are properly positioned.
When purchasing chemical raw materials, we therefore advise you to focus more on suppliers who enter into a long-term, strong and solution-oriented cooperation with your company.
High demands in the pharmaceutical industry of the future can be solved through cooperation and networking
To ensure that you are also prepared for future challenges in the pharmaceutical industry, look for the following services from your chemical supplier:
Does your supplier support you in driving innovation?
As a growth and progress driver, an innovative orientation is fundamental for the pharmaceutical industry. As an example, suppliers of solvents have not necessarily been selected with this in mind. However, manufacturers who can deliver customised formulations and are willing to work on solutions collaboratively bring a clear strategic advantage – or even better, a competitive advantage.

Are the raw materials of high quality?
High-purity paraffins with more than 95 % purity are of great importance for the active ingredient (AI) production of a drug. Certified solvent suppliers who see themselves as cooperation partners also guarantee this quality standard consistently throughout. "Made in Germany/Europe" continues to be a hallmark of quality and can offer faster solutions in strained supply chains.

Can your suppliers deliver on time?
Fast and above all punctual deliveries remain one of the most important market requirements. Suppliers should have a flexible transport network incorporating many means of transport. Tailored logistics solutions, integrating digital technologies such as Track & Trace systems or Time Slot Management, ensure transparency and reliability. In times of uncertain global supply conditions, this is an important stabilising criterion.

How flexible and reliable are your suppliers?
The pandemic showed us how quickly supply chains can begin to falter. Closed borders led to shortages of raw materials and caused production difficulties for many companies in other sectors. Reliable suppliers to the pharmaceutical industry have long been relying on diversity among their suppliers and brought the pharmaceutical industry through the crisis almost unscathed. This demonstrates the strategic importance of future and customer-oriented solvent manufacturers.

How open are your suppliers when it comes to digitalisation?
Solvent suppliers should drive new technologies as part of their corporate culture while being in constant contact with their pharmaceutical counterparts. In this way, shared platforms can provide transparency and quick visibility of data, and enable rapid intervention and joint solutions when quality, capacity and delivery issues arise.
Conclusion
The pharmaceutical industry is in a state of transformation and must develop solutions in response to regulatory, economic or industry-specific changes. Manufacturers of particularly important raw materials such as high-purity solvents are an indispensable part of the solution strategy. Therefore, you should increasingly rely on suppliers who support you in your innovations in the best possible way with customised formulations, who are flexible and reliable in the delivery of chemical raw materials and who rely on networked technologies. This enables you to successfully meet the market requirements in the pharmaceutical industry even in times of crisis.
This might be of interest to you as well:
Stay up-to-date on transport and logistics of chemical raw materials and current trends in the pharmaceutical industry! Subscribe to our blog for free:

Subscribe to blog now