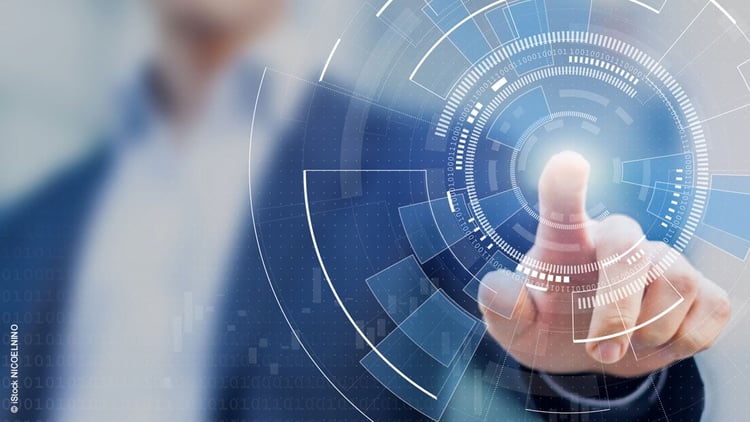 Modern supply chain management today is digital. It is the only way to effectively plan and control value chains. This is particularly important for chemical logistics: Intelligent analysis and tracking tools ensure optimum transparency in the tracking of sensitive goods and maximum reliability in planning.
Digitalisation of the supply chain in the chemical industry fundamentally contributes to improving and simplifying coordination and information processes between suppliers and customers. This means that unexpected disruptions in the supply chain can be reacted to more quickly - with great advantages for the customer! Because punctuality plays an important role: time-critical products, for example for the production of pharmaceuticals, must be delivered reliably and accurately. But how can this be achieved?
Options for tracking in chemical logistics
Tracking systems are an important tool for extensive transparency in the area of transportation.
The advantages of Track & Trace systems include:

- Transparency in the supply chain

- Streamlining of process flows

- Improved predictability

- Possibilities for just-in-time production

- More options for quality assurance

- Optimization of warehouse logistics
(intralogistics)
There are track & trace options for the various means of transport with different retrieval and information offers. Whether for land, sea or air transport - localisation is always possible by using satellite-controlled equipment (GPS, AEI). This enables customers in the chemical industry to locate their products in the logistics chain in real time via the internet and to access deliveries digitally at any time. On the basis of this information, processes can be optimized and unused capacities can be utilized, for example, through exact planning of goods receipts.
Railcar tracking
For train transports, the data of digitized freight cars are used. Here, information such as movement, idling, speed, ambient temperature, but also other functions such as weight measurement or sealing monitoring can be passed on to the customer. In addition, there are advantages such as short reaction times in case of transport changes, in case of eventual loss of resources or in case of timetable adjustments with regard to drop-off and pick-up stops.
Air freight shipment tracking
Decisive for all goods that are transported by air freight is an air waybill (also called "AWB" or "MAWB" = "Air-Way-Bill" or "Master-Air-Way-Bill"). It is an international transport document and must be written in English. Each booked airfreight shipment is provided with an individual AWB/MAWB number. Using this air waybill number, flights and shipment information can later be retrieved online in the tracking system of the respective airline carrying the cargo.
Truck tracking
As with freight wagons, land transport by truck permanently sends various data via GPS in real time. Additional transport management systems enable further functions, such as selecting the most cost-effective route, scheduling breaks or integrating a time slot booking system. By booking time slots electronically at the loading terminals, customers and partners can control their loading perfectly and coordinate it via a common system.
Tracking of ocean-going vessels
In the case of sea freight, there are particularly frequent changes in arrival times due to congestion through passages and at ports. For large transport volumes, as is often the case in the chemical industry, there is hardly any economic alternative to ocean-going vessels. Here it is especially recommended to use highly integrated tracking platforms, which can provide real time positioning by means of satellites. ETAs (Estimated Time of Arrival) and calculated ETAs based on congestion information are compared to each other to provide exact information about the position and arrival time of the transported goods.
Track & Trace for chemical suppliers
The decisive factor for reliable chemical logistics are future-oriented chemical producers who align their supply chain management digitally and combine the different track & trace information of the individual means of transport. This provides customers with full transparency about their purchased goods. Costs such as quay dues or demurrage can also be better monitored and queried. This process significantly reduces the time spent tracking third-party information and provides all parties involved with fast, real-time data for time-critical deliveries. These are customizable and often compatible with internal systems such as SAP.
Here are a few examples:
Selection of different tracking functions
Personalized notifications
Proactive messages (push messages)
Several e-mail, SMS and fax numbers can be stored
Easy access with or without login
App offers
Cloud-based solutions
These blog articles could also be of interest to you:
Time Slot Management: What are the benefits for chemical logistics?
Haltermann Carless: Our strengths in supply chain management
Delivery promise: How Haltermann Carless distributes its hydrocarbon products
Conclusion
Delivery performance, reliability and a clear cost overview are decisive attributes for many buyers and logistics teams in the chemical industry. For time-critical deliveries in chemical logistics, tracking options are therefore an important tool for improved planning and greater transparency. When choosing suppliers, attention must be paid to future-oriented and digital supply chain strategies, holistic tracking options, as well as experience in terms of safety and compliance.
Get more information on our services page!