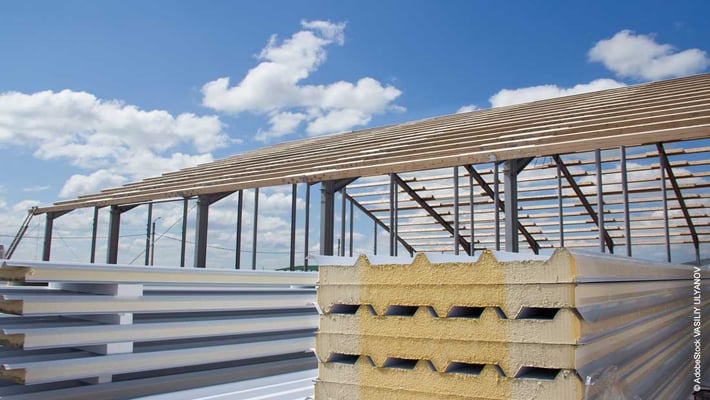 Manufacturers of insulation materials for construction or cooling units have high demands on the product qualities of their raw materials. After all, insulation materials have to perform at the highest level over the long term. Physical blowing agents such as Pentanes play a particularly important role in this. Without them, the insulating material, for example made of polyurethane foam, cannot fully develop its effect. Find out which quality features are important for physical blowing agents.
Physical blowing agents - it's the quality that counts
Insulating materials must perform at a high level. As an insulating material in refrigerators, in the construction industry or for pipes, they not only have to provide the highest energy efficiency and thus cost savings, but also meet a wide range of requirements. For example, in terms of compressive and flexural strength, durability or moisture resistance.
What exactly are physical foaming agents?
In contrast to chemical or mechanical foaming, the foam is generated by a physical process.
Typical physical blowing agents are:
CFCs (which have been banned as ozone depleting agents since the Montreal Protocol of 1987),

HCFCs (replaced CFCs; soon to be banned as ozone depleting agents),

Hydrocarbons (e.g. n-Pentane, iso-Pentane, Cyclopentane),

CO2

The foam production process is irreversible and endothermic, i.e. it requires heat to vaporise a liquid blowing agent.

Physical blowing agents such as Pentanes play a central role in insulation materials, especially in applications of Polyurethane (PU) and Polyisocyanurate (PIR) foams or in expanded and extruded Polystyrene (EPS or XPS). Without Pentanes, the material could not be produced. In addition, Pentanes themselves contribute to the insulating performance within the insulation material - thus they fulfil a dual function.
Insulation producers rely on particularly high quality for physical blowing agents and formulate clear requirements:
High Pentane purities of 95 % and more
Absence of impurities such as aromatics, sulphur compounds or odour
No ODP (Ozone Depletion Potential) and a low GWP (Global Warming Potential)
Reliable quality
Customised Pentane blends
All three isomers from one producer - if possible
Security of supply especially of Cyclopentane


Cyclopentane - a special type of Pentane among the physical blowing agents
Cyclopentane is of particular importance as a blowing agent for insulation material, especially for the refrigeration industry, and enables particularly high insulation performance. Reason for this are the properties of this Pentane isomer, especially its very low thermal conductivity. As a blowing agent, it not only foams the material, but also remains to some extent in the foam cells. Due to its physical properties, Cyclopentane enables very high insulation performance at low insulating foam layer thicknesses. Furthermore, Cyclopentane can be used very well with variable amounts of iso-Pentane. Although Cyclopentane has a better insulating effect, the iso-Pentane evaporates more easily and contributes to the improved stability of the cell structure.
Conclusion
Physical blowing agents such as Pentanes play a crucial role in the production of insulation materials made of Polyurethane (PU) and Polyisocyanurate (PIR) foams as well as expanded and extruded Polystyrene (EPS and XPS, respectively). High purity and the absence of impurities are decisive quality features. Many years of experience as well as security of supply and the flexible production of Pentane Blends are important criteria in the selection of a suitable supplier.
More interesting facts in these blog posts:
Get a comprehensive overview on Haltermann Carless Pentanes portfolio and technical information:
Did you like that article? Feel free to leave a message using the comment function below the article or subscribe to our blog and we will keep you informed by e-mail about relevant topics: