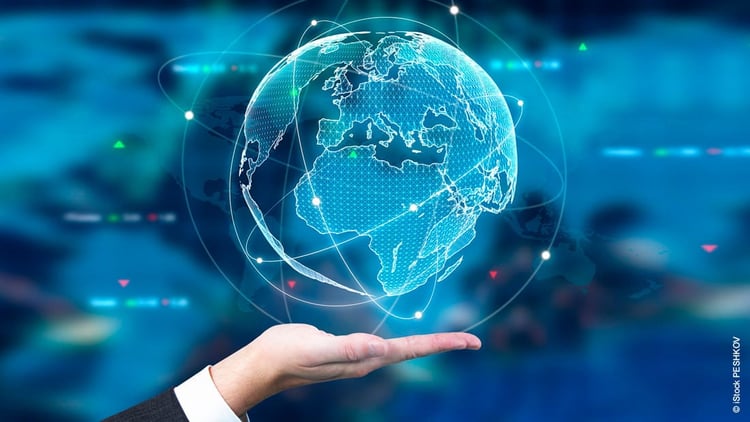 In today's globalised world, the supply chain is more than just logistics and thus the delivery, handling and storage of products. Companies are looking more and more closely at their own supply chains, their logistics and their suppliers. Because for customers the promise of delivery is playing an increasingly important role, and especially in the chemical industry this means comprehensive, individual and above all flexible services. Read how Haltermann Carless sees itself as an integral part of the value-added chain with innovation, cost, quality and environmental awareness.
Quality, reliability and other important factors
Responsible and sustainability-minded producers and chemical companies offer both quality and reliability in products and transport as well as innovative services.
For example, tailor-made and flexible solutions for packaging and transport requirements and digital options such as tracking of deliveries, as a controlled supplier management provides better planning reliability. Further essential aspects are to be compliant with environmental standards for more sustainability in the supply chain, as well as a commitment to human rights, minimum wage laws and anti-corruption rules.
Delivery promise at Haltermann Carless
For Haltermann Carless these factors are more than just a delivery promise, they are the basis for creating and maintaining long-term and sustainable partnerships which are intended to optimise the benefits for all parties. Customers all over the world appreciate Haltermann Carless' leading hydrocarbon-based specialty products and services, which have been helping to solve problems and challenges in various industries for over 160 years.
The Supply Chain Management at Halterman Carless is an essential service unit, which clearly focuses on customer satisfaction and the aim to constantly increases it. Haltermann Carless' flexibility plays a prominent role; Customers in more than 90 countries around the world are supplied reliably and as quickly as possible via an international transport network with partners in Europe, Asia, North and South America and Africa, by using multiple modes of transport such as road, rail, inland and ocean-going vessels and air freight.
Haltermann Carless has developed a series of special measures and programs to ensure the safety of its products during transport to the customer. These include:
Selection of reliable and safety-conscious logistics partners
Proper preparation for transport and loading of the products
Safety inspection of the storage facilities at Haltermann Carless and, by arrangement, also at processing companies
Digitalisation of transport routes to enhance transparency
Quality is key for all Haltermann Carless products and services
As a consequence, we are certified according to
ISO 9001 (quality) at all locations

ISO 14001 (environment) and ISO 50001 (energy) at all production sites
ISO 45001 (health and safety) in our UK production site Harwich
In addition
ISO/IEC17025 accreditation in our laboratory in Hamburg, Germany
Customer requirements
The same flexibility can be seen in meeting individual customer requirements.
Delivery concepts are permanently further developed in order to meet customer wishes or needs. The delivery quantity is a good example of this: Haltermann Carless' largest delivery volume to date of 15 million litres via deep sea vessel is in contrast to the 0.15 litres of reference fuel as the smallest delivery unit.
In addition to the transport route itself, processes and services are also continuously improved and designed to be future-proof in accordance with the latest trends. Digitalisation is one of the main topics that Haltermann Carless is pushing forward intensively, such as the tracking of deliveries by ship, which offers customers better tracing and thus greater planning security.
Our Time Slot Booking system offers significant cost and time saving potentials for all parties involved in the supply chain and is a special service to our customers: trucks are dispatched on time and therefore do not have to wait for a long time for loading or unloading processes.
Such process-related developments supported by the use of digital tools also yield considerable advantages in terms of resource conservation and sustainability aspects.
Read also:
Time Slot Management: What are the benefits for chemical logistics?
Sustainability and values
Customers expect the highest quality standards from Haltermann Carless' wide range of hydrocarbon products, which are used in the pharmaceutical industry, the household appliance sector but also in the production of low-emission fuels. For this reason, we consciously work with competitive suppliers who are committed to values such as quality, sustainability, environmental standards and human rights.
With our code of conduct on modern slavery and human trafficking, Haltermann Carless is clearly committed to combating these in the value chain and also takes a clear position with its suppliers. Furthermore, we ensure that partners in our supply chains meet minimum wage requirements.
Find out more on our Services page:
Services - our business relationships are based on trust
or read these blog articles:
Custom processing: Haltermann Carless breaks new ground in Harwich
Interview with Speyer plant manager: Site with a promising future
Conclusion
Flexibility in meeting customer requirements and bespoke solutions make Haltermann Carless a preferred supplier of high-value hydrocarbon-based products. We attach particular importance to personal customer contact, to an independent network of suppliers and to our international partners; for example in logistics, who work with us to satisfy customer needs. All this enables us to provide punctual, tailor-made, high-quality and sustainable and Supply Chain Solutions.
Are you interested? We are at your disposal for a detailed consultation.