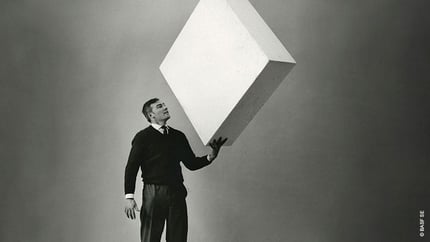 An anniversary like this is not celebrated every year. While many plastics influence our lives on a daily basis, only very few manage to become truly iconic. Polystyrene in its foamed form, Styropor®, has accomplished this. 70 years ago, the first patent on foamed Polystyrene was granted. The brand name Styropor® became immortal and Styropor® became a synonym for a whole class of products. Haltermann Carless would like to congratulate BASF on this very special anniversary!
Where does the success of Styropor come from?
Even before the invention of Styropor® (expanded polystyrene, EPS), Polystyrene was used in many ways. It is a crystal-clear and quite brittle plastic that was often used as a glass substitute because of these properties. Polystyrene is very suitable for many household appliances and objects where glass is too sensitive to impact. A classic example is the butter dish or transparent parts and covers of electrical household appliances. Polystyrene is also suitable for injection moulding, it penetrates the mould very well and allows the production of very fine details.
In the manufacture of Styropor® (EPS), the monomer styrene is polymerised in the water together with a blowing agent to form small plastic beads. After washing and drying the light beads, they are placed in a heated mould at the EPS processor, where they expand to form foam products of various shapes. After cooling, the object, for example, packaging, can be removed from the mould. Styropor® can also be produced in block form and then cut into boards. This results in the two most common applications for Styropor®: besides packaging for sensitive goods, mainly insulation panels for buildings.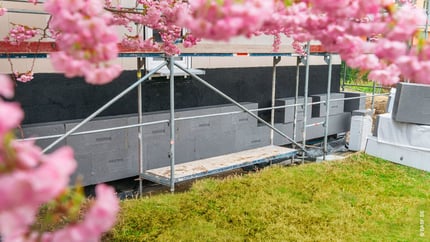 Klaus Ries, head of BASF's European Styrenics Business, is very proud of 70 years of EPS history:
"After all these years, BASF's EPS is still an indispensable material in everyday life. But neither the white classic Styropor® nor the grey advanced development Neopor® are created without the right blowing agent: high-quality Pentanes are an ideal choice to meet demands for environmental compatibility and sustainability. As the inventor and godfather of Styropor®, we have trusted Haltermann Carless products for many decades and would like to express our sincere thanks for the congratulations on our anniversary."
Haltermann Carless is a long-standing and important partner to the entire EPS industry
Highly volatile Pentanes are the most widely used blowing agent for Polystyrene today. They have no measurable ozone depletion potential (ODP) and a low global warming potential (GWP) compared to other blowing agents. As the only European manufacturer of all three isomers of Pentane (n-Pentane, iso-Pentane, Cyclopentane), we are in the position to offer customers a very high quality from a single source - either as pure component or as a customised Pentane blend. The EPS industry relies on our specially developed product line, called Pentane S.
Together with various further developments, such as the innovative ChemCyclingTM process and BASF's resource-saving biomass balance approach (BMB), our Pentanes help to make Styropor® even more environmentally compatible. We look forward to the next 70 years and with BASF continued success!
Did you know that we have researched the benefits of pentane blends for the PU and PIR industry? Read our blog article or feel free to download our study for free!