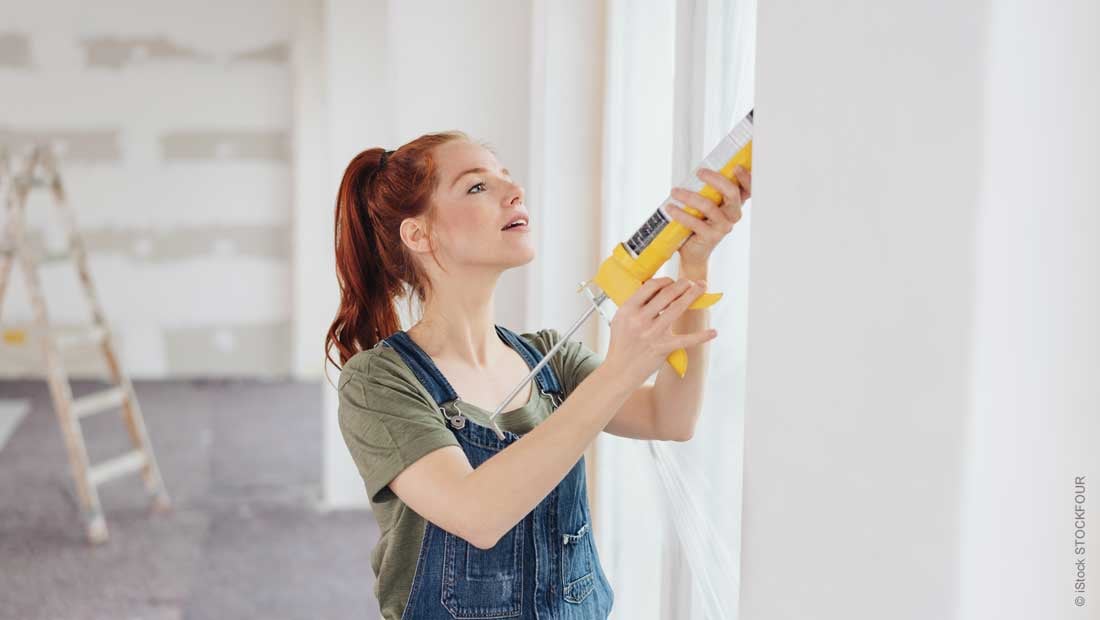 No matter whether they are used in bathroom joints or kitchens - silicone sealants are an important product in the DIY sector. It is a material that exists in many areas of everyday life. High-quality ingredients, such as the low-viscosity extender oils in silicone sealants, are a decisive factor and one of reasons for Haltermann Carless's recent investment in plant technology. The goal: to produce even better, higher purity products for the base oils industry. Read more here.
Modern hydrogenation unit enables excellent product properties for extender oils
Low-viscosity base oils are needed to produce silicone sealants. As extender oils, they contribute significantly to the quality of seals and ensure a silicone sealant
with long term colour stability
maintains tensile properties without hardening
long term storage stability
To achieve this high sealant quality, an extender oil with high compatibility to the silicone component, lowest possible aromatic content and high purity is required.
Haltermann Carless now offers manufacturers of silicone sealants new grades of its Pilot® Oil range with improved quality properties. The new Pilot® Oil grades are ideally suited as extender oils in acetoxy and alkoxy silicone sealants.
Virtually aromatics-free: New Pilot® Oil grades with superior quality profile
The new hydrogenation plant at Haltermann Carless' Speyer site offers modern technology, capacity increases, high production flexibility and, above all, new product types with even higher qualities.
This is particularly evident in the case of Middle Distillates. Our new hydrogenation plant can reduce the aromatics content to an extremely low level, which further down the line reduces the risk of yellowing of the finished silicone sealant. These products are odourless, clear and colourless and are ideal for use in silicone sealants due to their excellent compatibility with the material.
New Pilot® Oil grades impress with their property profile:
Good dissolving behaviour,
Stable to temperature variances,
Variable viscosities and
Defined boiling ranges
Our Pilot® 400H and Pilot® 500H are ideal for use as extender oils in silicone sealants.
Read more about this:
Technical data of Pilot® 400H and Pilot® 500H:
Typical data

Method

Pilot® 400H

Pilot® 500H

GMID

379559

380073

Appearance

Visual

Clear & colorless

Clear & colorless

Colour (Saybolt)

ASTM D 156

30

30

Initial Boiling Boint (IBP)

ASTM D86

280 °C

280 °C

Final Boiling Boint (FBP)

ASTM D86

320 °C

360 °C

Density @ 15 °C

EN ISO 12185

820 kg/m3

820 kg/m3

Flash Point (PM)

EN ISO 2719

min. 130 °C

min. 130 °C

Kinematic Viscosity @ 40 °C

DIN 53015

4.5 mm²/s

5.5 mm²/s

Aromatics (UV)

HM-14-Labor

max. 1000 ppm

max. 1000 ppm

Pour Point

DIN ISO 3016

max. -10°C

max. -5 °C

FDA CFR 21 178.362

B

B

CAS Number.

64741-91-9

64742-46-7

64741-91-9

64742-46-7

EC Number

919-029-3

919-029-3
In addition to a convincing technical profile, the new Pilot® Oils offer a wide range of formulation options and comply with all industry regulations with a minimum aromatic content.
Do you know about Haltermann Carless' 360° Service for partners in the sealing industry? This includes, among other things:
Customised product solutions manufactured in close cooperation with our customers
High quality assurance through our own laboratories with extensive testing and analysis facilities
Bespoke supply chain solutions and packaging services
Customised technical advice
Conclusion
For manufacturers of silicone sealants, the new Pilot® Oil types Pilot® 400H and Pilot® 500H from Haltermann Carless are excellent extender oils for high-quality silicone sealants. The extremely low aromatic content ensures long-lasting product properties without yellowing or brittleness. This means that seals last for a long time and contribute to sustainability. In addition, Pilot® 400H and Pilot® 500H are ideally suited for customised solutions. Please contact us for more information.