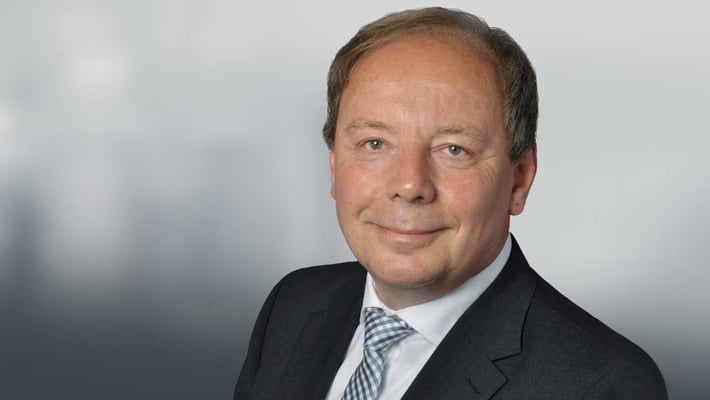 Hamburg is an important production site within the Haltermann Carless Group and has a long tradition that began as early as the end of the 19th century. Today, the site has developed into an innovative and globally leading producer of modern performance fuels for research and development in the automotive industry. This includes a comprehensive portfolio of test and reference fuels, custom grades for first fill or two-stroke engines as well as reference lubricants. With its ideal location - close to the port of Hamburg and connected to all modes of transport - the site serves its global engine development customers with innovative and renewable fuel formulations.
We spoke to the Site Manager Frank Schumacher to find out more about the particular expertise at the site, individual customer needs and the role of sustainability.
"

Our task is to accompany our partners in the development of climate-neutral products and to secure procurement resources of such materials.

"
Mr. Schumacher, you are the Site Manager of Haltermann Carless' production site in Hamburg. What exactly is manufactured in Hamburg?
Schumacher: Here at the site, we primarily produce specialty fuels for the automotive industry and for manufacturers of small motor-driven devices. We manufacture our petrochemical products with specific formulations. We don't change molecules, we do petro-physics. Components from refinery processes and biorefineries are used and blended according to precisely defined formulations.
This results, for example, in fuels that are used by the automotive industry in test laboratories or during fleet tests. The aim is to measure or prove CO2 efficiency or the undercutting of exhaust emission limits.
The high quality and individual specification criteria of the products our customers require are measured and certified directly on site by our DIN EN ISO 17025 certified laboratory.
Your performance fuels seem to play an important role for your customers. Can you explain that in more detail?
Schumacher: It is important for engine manufacturers to know the influence of renewable components of a petrol station fuel in advance. Bio-alcohols in significant volumes change the load on engine materials, on seals, on lubricants.
With our fuels, this can be taken into account in the development phase. We are in the position to produce any individual and even complex formulation for our customers. These are arguments for test and reference fuels from Haltermann Carless. In this field, we have been the market leader in Europe for many years for good reason.
The situation is similar for certification fuels or first fill products. Our plant also produces very successfully fuels for small engines that power forestry and gardening equipment.
Why is the location of such strategic importance?
Schumacher: We have always been a strong development partner for the automotive industry. We support our customers on the road to climate-friendly mobility, because our performance fuels help the automotive industry to develop engines more efficiently and sustainably and thus contribute to reducing CO2 emissions.
Our employees have a deep understanding of petrochemicals and new, sustainable technologies, such as biogenic or electricity-based fuels. They understand our customers' expectations and know the application fields of our products in the industry. This enables us to support the changes in mobility in the best possible way with know-how, quality and flexibility for the benefit of our customers.
Our infrastructure is also perfectly adapted to these demands: for example, with our DIN EN ISO 17025 accredited laboratory, we offer our customers fast test and analysis results on site and thus validated products with the decisive quality certificates. Such a service is rare and a highly appreciated added value by our customers.
The topic of sustainability plays an important role in the automotive industry. How do you implement this with your products at your location and in your company?
Schumacher: Our task is to accompany our partners in the development of climate-neutral products and to secure procurement resources of such materials.
We work every day to develop solutions that offer added value and at the same time contribute to environmental protection - this is a central pillar of our corporate strategy. We focus on modern engine development with synthetic fuels and bio-isooctane and are the first point of contact for our customers.
With more than 100 new product developments at the site per year and a significantly increasing share of renewable, and partly very complex alternative raw materials in our fuels, we are thus an important player in sustainable development in the field of mobility.
What does the future hold for your site?
Schumacher: We are used to constantly challenging and reinventing ourselves. This is shown by our successful company history, which goes back to 1859. That is why we are optimistic about the future.
Our long-standing expertise is complemented by young and well-trained professionals as well as continuous investments. This is a winning package that should strategically lead us into an era of new, innovative and sustainable products.
The new hydrogenation plant at our production site in Speyer, gives us access to modern bio-fuel components and renewable hydrocarbons for numerous other applications. This will enable us to continue on the path to greater sustainability in the fuel sector.
With our internal project "Hamburg 2025", we want to stay at the cutting edge as a location and, in keeping with our tradition, prepare ourselves for the future. Because mobility still relies on the internal combustion engine in our everyday lives, we want to help shape this in a climate-friendly way through our expertise in sustainability.
You mentioned the new hydrogenation plant at Haltermann Carless' site in Speyer. What are the connections between the two plants?
Schumacher: Both German production sites are connected by more than road and rail. On the one hand, products from the Speyer plant are used as raw materials in fuels in Hamburg. Here, as I just mentioned, we benefit from the new hydrogenation plant, which supplies us with climate-friendly products of even higher purity.
In addition, high-purity hydrocarbons from Speyer are filled into industrial packaging at our plant, loaded into dry box containers and shipped all over the world via the port of Hamburg.
On the other hand, we work closely together in the various business units, generating not only cross-location added value, but also know-how transfer and collaborative exchange of potential for improvement.
What specifically are your tasks on a typical working day?
Schumacher: The Hamburg site is something special and my task and responsibility is to create the best conditions for our staff and our external partners.
On the one hand, this means preparing strategic decisions for the management, coordinating and aligning investment and maintenance plans for the medium and long term so that our customers are continuously supplied with our products in the highest quality.
On the other hand, I want to create good, safe and efficient working conditions for our round-about one hundred employees and a level of communication based on trust for our partners, such as customers, suppliers and authorities.
These are extensive aspects that are part of your daily work. What are your personal sources of energy?
Schumacher: In my leisure time I like to cycle - also sustainably, without electric drive. I also like art, especially from the era of the de`Medici family, so I like to spend time in Tuscany. Listening to music and attending concerts is also something wonderful, especially when a full house will be possible again in the Elbphilharmonie concert hall.
Thank you very much for the interview!