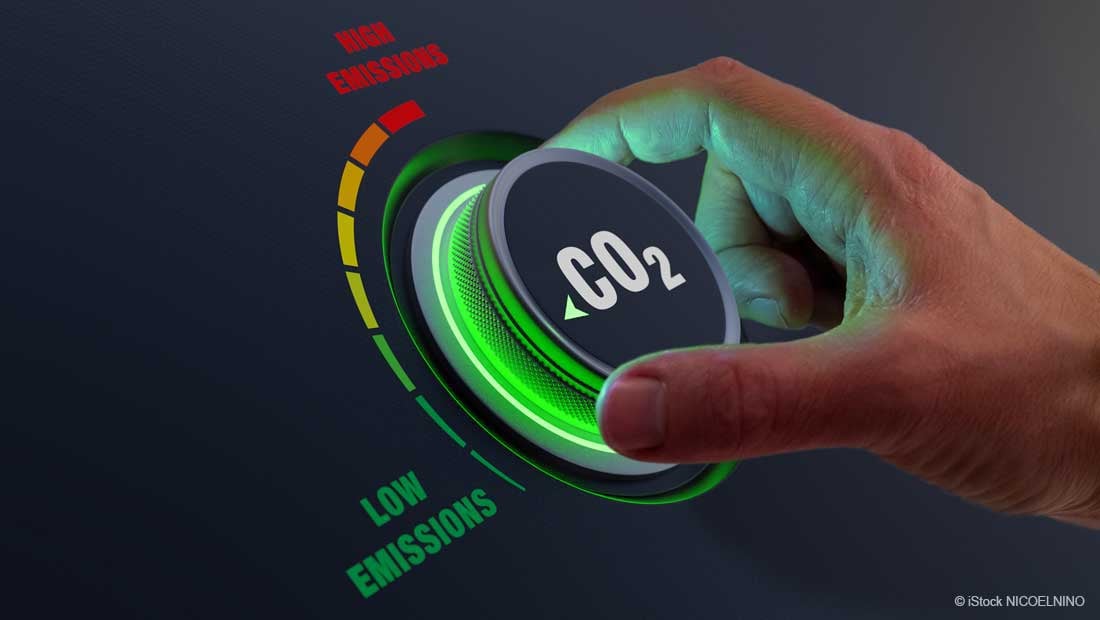 Energy efficiency and thermal insulation have become an integral part of our everyday thoughts and decisions. Whether we are re-insulating a building, insulating pipes or buying refrigerators, we are considering savings on our energy costs and thus reducing CO2 emissions. Manufacturers of insulation for the building or refrigerator industry have recognised their responsibility and are doing their part to protect the climate. However, high-quality raw materials - such as Pentanes, without which good insulation is not possible at all - are crucial for optimal insulation performance.
Energy efficiency - an important step towards climate protection
Reducing CO2 emissions has become the most important measure in fighting climate change. The energy transformation plays a decisive role in this context and makes a significant contribution to achieving this goal. Thermal insulation is an important step towards cost savings and energy efficiency. This is particularly evident when it comes to buildings, which account for at least 40% of European energy consumption and are responsible for over ⅓ of CO2 emissions (source: - Energy efficiency of buildings | EU Commission). The materials available today for thermal insulation of houses, pipe insulation or refrigerator insulation are high-performance products with great insulating efficiency.
Insulation materials made from expanded plastics are often used. The most important are:
Expanded polystyrene (EPS):
The rigid foam insulation material, known under the brand name Styropor® consists of the base material styrene, an aromatic hydrocarbon. This is processed industrially into the plastic Polystyrene. Expanded into EPS foam, it has been available for over 70 years and is used in various applications. Alternatively, Polystyrene can be processed into insulation boards as continuous goods, then called "XPS".
Characteristics:
the classic among thermal insulations
easy to process and use
cost-efficient
flexible in use
pressure-resistant and lightweight
Rigid Polyurethane Foam (PU):
Polyurethane (PU) consists of the two raw materials diisocyanate and a polyol. In addition to hard foams, soft-elastic alternatives also exist, depending on which diisocyanate or polyol is used.
Characteristics:
Excellent thermal insulation, thanks to low thermal conductivity
Thinner insulation boards
Resistant to moisture and fungi
Durable
Pressure-resistant for easy processing
Pentanes - the most important component for efficient thermal insulation
Without Pentanes, insulation materials would not be able to develop their full performance at all, because they serve as blowing agents during production. But in addition to this important function, they have a convincing ecological profile with zero ozone depletion potential and are low heat conductors (in the case of Cyclopentane), thus providing excellent insulation performance.
The three Pentanes n-Pentane, iso-Pentane and Cyclopentane are used. Blends are often used which are customised for the respective application.
Cyclopentane in particular develops especially positive insulating properties when used in the foaming of Polyurethane (PU). As the Pentane with the highest boiling point, some of it remains in the foam cells. There, as a gas, it conducts heat more poorly than air and thus unfolds its very good insulating properties.
Pentanes have a key function in the production of insulating materials and should be used in the best quality:
purity of at least 95 %
free from disturbing impurities
customised blends for optimised properties
ecologically and economically advantageous compared to other blowing agents
high energy efficiency thanks to very good insulating properties
These blog articles could also be of interest to you:
Conclusion
Pentanes are fundamental to the insulating performance of modern thermal insulation materials. Their special properties as blowing agents and thermal insulators make them a valuable base material. They make an important contribution to greater energy efficiency in buildings and thus help to reduce CO2 emissions. Tailor-made Pentane blends allow the properties to be optimally adjusted for the intended use. As an environmentally sound alternative to partially halogenated hydrocarbons, they do not destroy the ozone layer and thus make a positive contribution to climate protection.
Did you know that we have researched the benefits of pentane blends for the PU and PIR industry? Read our blog article or feel free to download our study for free!