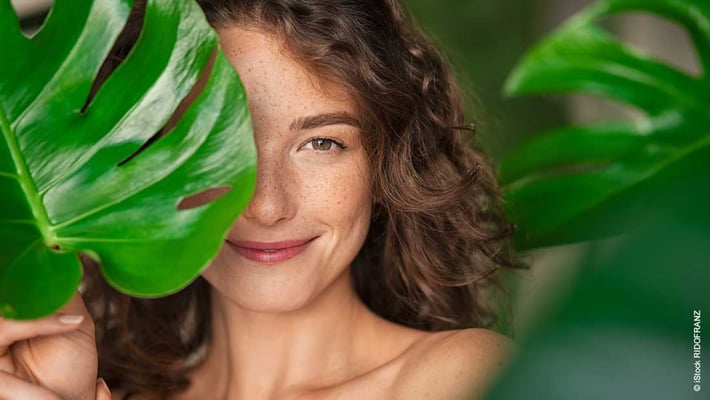 The cosmetics industry is heavily investing in more organic and plant-based personal care solutions in response to a strong consumer demand for more sustainable products and safe ingredients. After all, skin lotions, shower gels and shampoos are not only used on a daily basis, but are also used directly on our skin. The EU is taking action to regulate the use of certain materials, such as critical silicone compounds. Haltermann Carless, as a specialist for high-quality hydrocarbon products and solvents, has long been producing alternative products from renewable feedstocks and for the cosmetics industry, this has once again been achieved. Read more.
Renewable isododecane as an alternative to cyclosiloxane in cosmetics
Cyclosiloxanes (D4, D5, D6) are widely used in the cosmetics industry because they are industrially established and have a long shelf life. According to the manufacturers, they also provide shampoos, skin care creams, lipsticks, mascaras and sun lotions with many positive qualities. The very good technical properties of the cyclosiloxanes used are accompanied by poor biodegradability. Therefore, their use in the cosmetics industry is viewed critically.
Alternative ingredients with a similar profile on the skin are in demand. These alternatives are already available to the cosmetics market - and now even as an ingredient made from bio-based resources: renewable isododecane from Haltermann Carless.
What is isododecane?
Isododecane is an important ingredient in the cosmetics industry. The most suitable isomer for cosmetic formulations is 2,2,4,6,6-pentamethylheptane (2,2,4,6,6-PMH), which produces an excellent skin texture due to its strong branching. The low viscosity, density and relative volatility give the products good spreadability and smoothness in application.
More sustainability through renewable isododecane
Haltermann Carless has a long tradition of producing bio-based hydrocarbons and continues to develop more sustainable products in a range ofmarkets. We have now succeeded in producing a renewable isododecane in a distillation and complex purification process from a mixture of isoparaffins based on plant-based feedstock.
Haltermann Carless renewable isododecane offers the following properties:
100% bio-based

high purity, cosmetic quality

odourless

water clear, colourless
The renewable isododecane quality is compelling for any cosmetic formulation:
The renewable isododecane corresponds to the currently used market standard with respect to all properties.
The main component of the bio-based isododecane is the isomer 2,2,4,6,6-pentamethylheptane (2,2,4,6,6-PMH).
The renewable iC12 can be used in formulations as a direct drop-in for a fossil-based variant.
The product spreads easily and leaves the skin with a nourished, silky feel.
Haltermann Carless offers top quality solutions building on decades of expertise
Haltermann Carless has many years of experience in the field of cosmetics and pharmaceuticals. Many of our products and solvents are available for such purposes. Through regular audits and strict quality controls in incoming goods, production and outgoing products, we are able to meet your highest demands.
Find out more about our company here:
---
Excursus: Alternative for critical silicones
Silicones are used in many cosmetic applications and have long been considered critical. The cyclosiloxane compounds D4 (octamethylcyclotetrasiloxane) and D5 (decamethylcyclopentasiloxane) have therefore been strictly regulated in the EU since 31 January 2020 and so-called cyclic siloxanes are classified as hazardous to water. D4 and D5 are considered difficult to degrade in nature and are also bioaccumulative, which means they accumulate in living organisms.
Other silicone compounds, however, continue to be used in cosmetics and are mostly known as the ingredient cyclomethicone.
Isododecane and especially isododecane made from bio-based resources is considered an excellent alternative to cyclosiloxanes or silicones.
---
Conclusion
In cosmetics, care is important, but so are safe ingredients. As an alternative for critical silicone compounds, our isododecane with its properties is already excellently suited. Now we have gone one step further and offer this important ingredient for cosmetics made from bio-based resources. The renewable isododecane from Haltermann Carless impresses with its high purity and is absolutely odourless and colourless. It can be used as a direct drop-in solution into existing cosmetic formulations.
Alternative spellings for isododecane: iso-dodecane