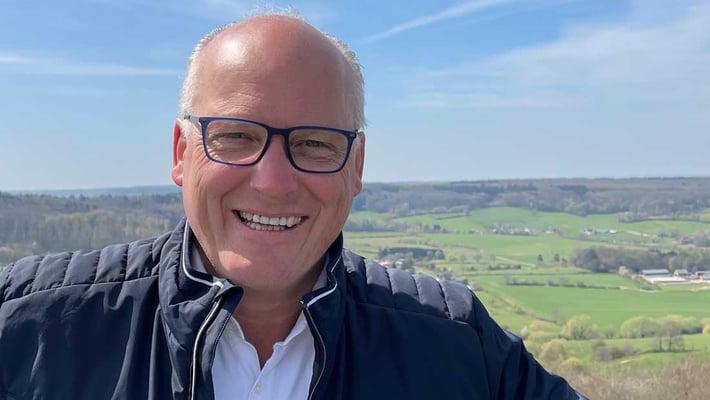 Silicone sealants are important materials for professionals and craftsmen in the building industry. There is hardly a joint or crevice that is not filled with silicone sealant. The typical quality features are high - tear-resistant, water-repellency and colour-fast. An important contribution to this is made by the low-viscosity base oils used for this purpose, more precisely the Pilot® extender oils from Haltermann Carless. We spoke with Jan Boerrigter, Commercial Manager for Middle Distillates, and asked him how Haltermann Carless provides technical advice to manufacturers of silicone seals in the development of formulations, the new hydrogenation plant and individual supply chain concepts.
Excellent material compatibility and solvent properties, lowest aromatic content, as well as stable colour properties are high quality requirements of the silicone sealant industry. Jan Boerrigter, Commercial Manager for Middle Distillates at Haltermann Carless, is the key contact person for all matters concerning Pilot® extender oils. In this interview, he gives us an insight into his daily sales routine with his customers in the silicone sealants industry – about individual customer demands, strong partnerships and the new hydrogenation plant.
Mr Boerrigter, what exactly does a Commercial Manager for Pilot® extender oils do?
Boerrigter: At Haltermann Carless, I am responsible for the European sales of our low-viscosity base oils for a range of different applications. Under the brand name Pilot® we supply customers in the field of aluminium foils, lubricants, metal working fluids, water-treatment and silicone sealants. As Commercial Manager, my work includes sales activities, pricing and product consultancy, as well as monitoring market trends and developments on the legislative side. Our customers appreciate this all-round view. With my technical degree and my additional commercial training, I can advise customers comprehensively and on an individual basis.
Which requirements and product-related needs do your customers have?
Boerrigter: Our customers in the silicone sealant industry have high demands - and for a good reason. They expect a high-quality product from us with a low aromatic content, excellent UV stability and minimal odour. This makes it perfect for acetoxy and alkoxy applications. Our Pilot® extender oils are particularly suitable for these high demands. We produce our extender oils in Harwich (UK) and soon in our Speyer site in Germany, once our new hydrogenation plant will be commissioned. Thus, in 2021 we can additionally claim "Made in Germany", and ensure quality in the associated laboratories, directly on site.
We want to safeguard first-class raw materials for a long-lasting and high-quality silicone seal and thus a sustainable product with improved application and extrusion properties, which in the end will be enjoyed by professional and hobby craftsmen alike.
These are high demands on your Pilot® extender oils. Have customer demands always been this complex or has there been a development in this respect?
Boerrigter: I have been working in this function at Haltermann Carless for 11 years and I notice that the demand has developed from a pure product supplier to a product specialist. Our customers in the silicone sealant industry now not only want an excellent extender oil but also a 360-degree service. This is absolutely in line with our own understanding: customer focus is an important building block of our corporate culture and our customers also feel this. My daily work is therefore very varied, because we focus on individual needs, be it technical advice, requests for REACH data or certificates, the need for product modifications or individual supply chain concepts.
Do you have any questions about our Pilot® extender oils, REACH data, certificates or individual supply chain concepts? Then please feel free to contact us!
How do you implement this service concept?
Boerrigter: We focus on tailor-made solutions for our customers in the silicone sealant industry. We adapt to the needs and offer a high degree of flexibility as far as customer requirements are concerned. To achieve this, we work closely together as a team at Haltermann Carless.
As the first point of contact for my customers, I involve the relevant specialist colleagues, depending on the request, to deal with any questions or requirements. Be it our technical team when it comes to individual formulations or the supply chain team when new transport concepts are required. We advise our customers when they have questions about new directives, compile product data, and inform them about new development opportunities that arise, for example, with the new construction of our hydrogenation plant, or even solve challenges face-to-face at our customers' plants. In this way, we become a long-standing supplier and a strong partner for many customers. We are particularly pleased about this, because our work is built on trust and personal contact - both internally and externally.
You just mentioned your new hydrogenation plant. What advantages does the new plant offer your customers?
Boerrigter: The construction of our new hydrogenation plant offers silicone sealant manufacturers a number of advantages. With the investment in the modern technology, we can offer our customers products with an even higher purity and with a particularly low aromatic content. We can also produce even more tailor-made specifications, which is of great importance for the silicone sealant industry.
In addition, the new hydrogenation plant enables more environmentally friendly processes. Sustainable product development and environmental protection are important cornerstones of our corporate philosophy, and at the same time we are meeting the requirements of our customers as a sustainable supplier of extender oils for silicone sealants.
What does the future hold for silicone sealants?
Boerrigter: Silicone sealants have become an indispensable part of today's construction industry and cannot be replaced by any other material with such a wide range of requirements. Silicone sealants, as well as our indispensable Pilot® extender oils, meet all regulatory requirements and, with their low aromatic content, are prepared for the environmental protection requirements of the future.
Did you like the interview? Feel free to leave a message using the comment function below the article. Or subscribe to our blog and we will keep you informed by e-mail about high-purity low-viscosity base oils as well as trends in the silicone sealant industry.