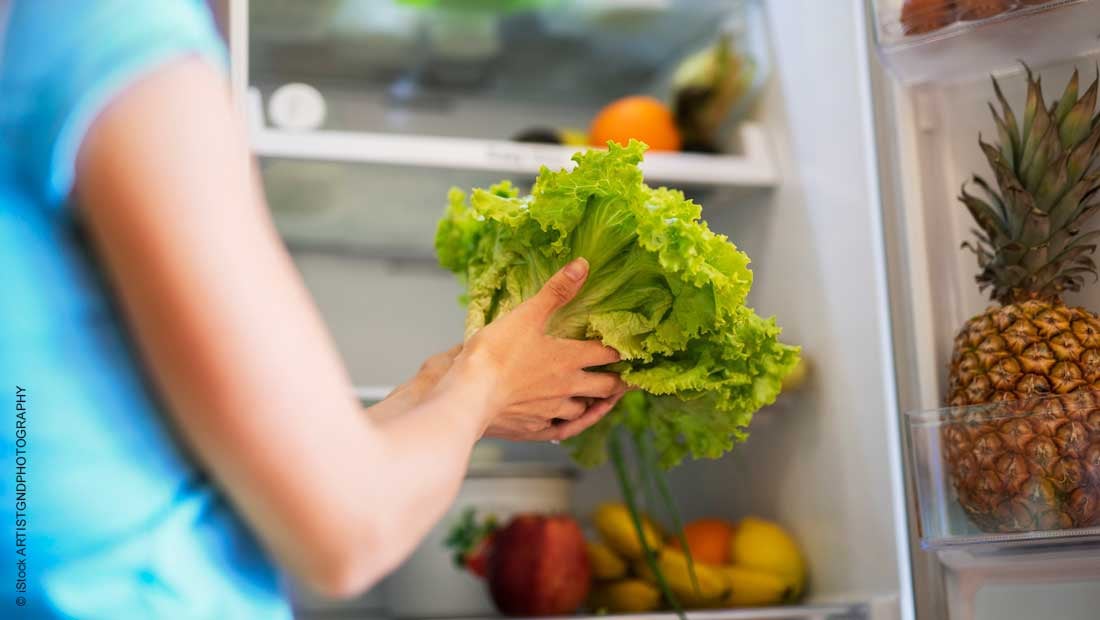 Fresh, chilled or frozen products have become an indispensable part of our lives. Particularly sensitive goods such as fish or vegetables need an uninterrupted cooling chain to guarantee the quality of the products throughout the entire processing route. It is not surprising that the requirements for the energy efficiency of refrigeration appliances are particularly high, as energy consumption represents a significant contribution to costs. Insulating materials for refrigeration appliances, foamed with Cyclopentane, therefore make a valuable, positive contribution to this balance.

Excellent insulation and plenty of usable volume with Cyclopentane
If you look at the cooling chain of any fresh product, such as a head of lettuce, a large number of cooling units are used. Soon after harvesting, the lettuce is packed in a hall with air conditioning. To keep it cool, the walls are insulated with panels foamed with Cyclopentane. Similar insulation materials are installed in the refrigerated truck that picks up the lettuce. The refrigerated counter in the supermarket is insulated in the same way as the refrigerator at home, where the head of lettuce is often stored just a few hours after harvesting.
Energy efficiency and maximum energy savings play a crucial role in the entire cooling chain. At the same time, the usable volume of the refrigeration units or the refrigerated truck should be as large as possible. A particularly large volume is also an important issue for household refrigerators, which are usually standardised in width and height. For a refrigeration logistics company, more volume with better insulation is a significant increase in efficiency and thus also a financial advantage.
Energy conservation and environmental protection through sustainable refrigeration logistics are further benefits for us all.
Sustainable refrigeration logistics through insulation with Cyclopentane
Insulating foam made of polyurethane (PU) is in most cases the means of choice for guaranteeing maximum energy efficiency. The blowing agent Cyclopentane makes an invisible but noticeable contribution. In principle, all pentanes are suitable, including n-pentane and iso-pentane. Cyclopentane provides particularly good insulation due to the very low thermal conductivity of the molecule. Thus, the layer thickness of the polyurethane (PU) foam can be reduced and the usable volume increased. With Cyclopentane as a blowing agent, greater energy savings can also be achieved in refrigeration units, refrigerated trucks or cold storage rooms and halls. The use of Cyclopentane thus contributes directly to climate protection and cost savings.
Conclusion
Energy-efficient refrigeration logistics pays off. A particularly high efficiency can be achieved very quickly with insulation materials foamed with Cyclopentane. The pentane type contributes to a high insulating effect and allows more usable interior volume. Less energy consumption is therefore on the one hand more cost-efficient, and on the other hand it is a promising investment in environmental and climate protection.