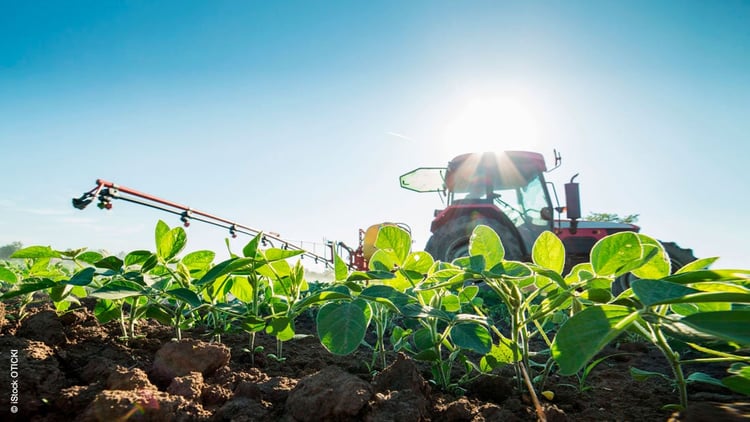 There are numerous quality requirements for the use of aromatic hydrocarbons in agrochemicals. In addition to quality, certain physical and chemical properties and certification guarantees play an important role. The following article provides an overview of selection criteria for heavy aromatic solvents in the agricultural industry and what else you should look out for when choosing a supplier.
These product properties are important
Heavy aromatic solvents play an important role in modern agriculture because they ensure the stability of the active ingredients (AI). They consist of a complex mixture of aromatic molecules, whose respective composition has a considerable influence on the solvent properties and the long-term stability of the formulation.
Heavy aromatic solvents are used in the development and production of emulsifiable concentrate (EC) and oil dispersion (OD) agrochemical formulations. Consistently high product quality is therefore a decisive criterion and guarantees agrochemical producers continuity and stability of specifications.
In addition, for sensitive formulations certain properties have to be considered:
Purity: Heavy aromatic solvents for agrochemicals should have an aromatic purity of more than 99 %.
Long-term stability: For active ingredients (AI), long-term stability is crucial. Consistent high-quality solvents can guarantee this.
Solvency power: Excellent solubility properties allow use in even the most sensitive agrochemical formulations.
Naphthalene content: Product types with low naphthalene content meet modern environmental and application aspects and comply with strict legal requirements.
Sustainability: Customised product solutions achieve cost savings and can improve the carbon footprint of the end product by reducing solvent use.
Services support customised formulations
In addition to the product qualities, you may want to find out about the services offered by the manufacturer of heavy aromatics for agrochemicals. Comprehensive and personally tailored consulting services as well as many years of expertise and specialist knowledge are important criteria for obtaining technical support for formulations.
Close cooperation often allows for creative product solutions that can be tailored to your requirement profile to meet the individual solubility limits of your active ingredients (AI). You should therefore also pay attention to research and development activities.
It is also a good idea to obtain information about the analysis and testing capabilities of the laboratories. After all, quality should be continuously checked and guaranteed here. Are state-of-the-art analytical instruments available? Can these analyses only be performed according to one or more standards such as ASTM, DIN or EN ISO? Are special analyses offered? To which standards is the laboratory certified? Are individual audits possible?
It is also worth taking a look at the logistics position. Worldwide distribution, punctual delivery and transport in compliance with all safety regulations is a decisive criterion when choosing a reliable producer. Individual offers, for example for packaging sizes such as drums, IBCs or tank containers, represent a strong customer orientation.
Safety in registration and approval
Reliable manufacturers are also transparent when it comes to registrations and certifications and, in the best case, support you in your approval and registration processes. Find out more about REACH registrations, ISO certifications and authorizations from the EPA and PMRA.
Conclusion
If you want to purchase heavy aromatic solvents for agrochemicals, make sure that your supplier can demonstrate consistently high quality standards. If you need complex or individual chemical formulations, you should also ensure that the manufacturer provides technical support and development capability. This can prevent quality problems and ensure stable, more sustainable and effective crop protection products.
Further links: