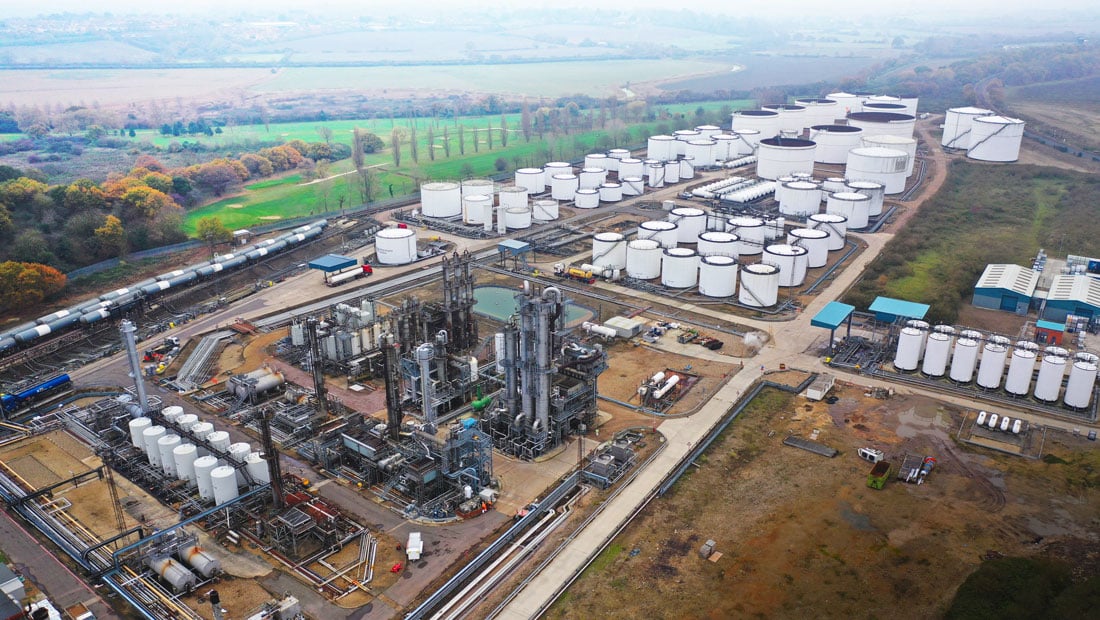 Silicone sealants have to meet high requirements: They must not become brittle, must be tear-resistant and should not yellow over time. To achieve best results, low-viscosity base oils of the highest quality are needed. These special products are an important component of silicone sealants and are used as so-called extender oils. The following article explains which quality characteristics are important and how quality is ensured during the manufacturing process.
High requirements for extender oils for the production of silicone sealants
Silicone sealants are multifunctional, as they have to perform well on windows, in bathrooms and kitchens and should be easy to handle. Manufacturers of silicone sealants therefore want to use high-quality raw materials that best support the properties of the seals.
The requirements are demanding:
low aromatic content
ageing resistance
minimal odour
UV-stability
colour fastness
Haltermann Carless offers silicone sealant manufacturers high-quality extender oils under the brand name Pilot® that meet the high demands of the industry and the market.
How to manufacture extender oils?
In order to guarantee the required high quality on a continuous basis, several steps in quality management are needed. But which processes exactly are behind this and how does Haltermann Carless permanently ensure its high quality standards?
The processes involved in the production of extender oil play a central role, based on decades of experience and highly qualified employees.
A selected gas oil feedstock, is delivered. The laboratory takes an initial sample and confirms the quality.
The material is now loaded into the crude product tank and then pre-treated and refined.
Distillation then takes place to refine the material to tailored boiling ranges.
In-process analysis at the pump or the outflow checks the quality before the extender oil is filled into the storage tanks.
The finished product is now registered in SAP, a final QC check is done and is now ready for loading to the customer or for loading into the tank truck to Hamburg.
Now, our high-quality Pilot® extender oil can be drummed and delivered to the silicone sealant manufacturers

.
Our 5-point quality plan ensures high-quality extender oils for silicone sealants
In addition to the production process, we ensure the quality of extender oil with a number of important strategies.
1. Purchasing
To ensure a continuous supply, we do not rely on just one raw material source, but maintain long-standing relationships with a strong supplier network. In this way, we are independent and reliably secure our raw material supply even in the event of problems in the supply chains.
2. Quality Promise
Our laboratories, which are directly connected to the plants, ensure the high quality of our extender oils through raw material testing, extensive in-process controls and final analyses. Our additional laboratory in Hamburg provides testing and analysis facilities. Our quality standards in production and services are visible in the certifications: ISO 9001 (quality), ISO 14001 (environment), ISO 50001 (energy) and ISO/IEC17025 (DAkkS accreditation of our Hamburg laboratory).
3. Investing into the Future
Our extender oils are produced in Harwich (UK) and will soon also be produced in our plant in Speyer. With the construction of our new hydrogenation plant, we have invested in the latest technology and can now offer silicone sealant manufacturers our pilot oil in even higher purity and with particularly low aromatic content.
4. Individual Formulations
We work hand in hand with our customers to find joint solutions. This is particularly evident in our tailor-made extender oil products, which we formulate individually to meet the needs of our customers in the silicone sealants sector. With our new hydrogenation plant, we are also able to produce to even higher qualities.
5. Delivery
We also set quality standards in the logistics area with reliable and punctual deliveries of our pilot extender oils. In doing so, we rely on individual and flexible packaging and transport solutions.
This might also be of interest to you:
Conclusion
At Haltermann Carless, every detail - from the raw material, through production and laboratory analyses, to delivery - is subject to the strictest quality specifications to ensure that our Pilot® extender oil optimally supports the required market demands of silicone sealants. In the manufacturing process, we rely on extensive quality controls and state-of-the-art technology.