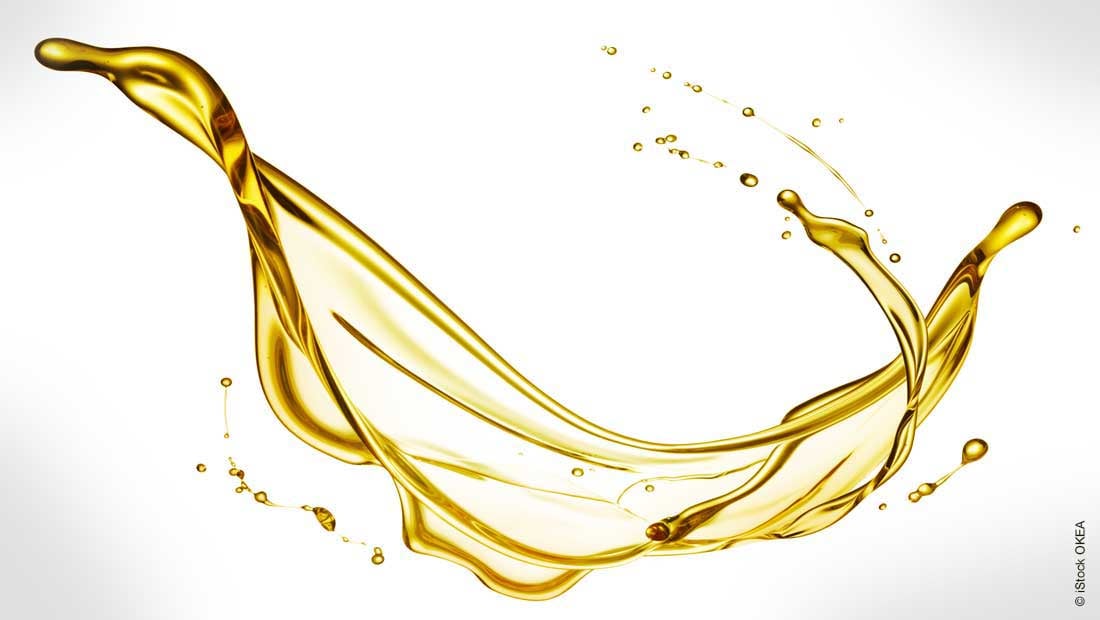 Industrial lubricants reduce friction between moving surfaces. They are used to modify surface properties, regulate temperature and remove debris. In industry, they protect equipment and machinery and ensure extended service life of mechanical components. Low-viscosity base oils are important raw materials for many lubricants, coolants and metalworking fluids. Read more about the properties of modern base oils and the benefits they provide to industrial lubricants.
Industrial lubricants enable modern machining processes
There are many industries and applications that depend on industrial lubricants. Wind power, engineering, food or pharmaceutical - every industry needs lubricants that are fine tuned to the requirements of the particular sector and the respective manufacturer or operator.
In todays' world, state-of-the-art machining processes are simply not feasible without using high-quality lubricants. Wherever perfect lubrication and corrosion protection of equipment and machinery are required, industrial lubricants are needed. As hydraulic oils, gear oils, metalworking oils - they play an important role in modern industrial processes.
Quality of industrial lubricants relies on base oils
Base oils serve as the foundation for all final lubricant formulations. They are primarily produced from crude oil. But they can also be manufactured from petrochemical feedstocks (synthetic lubricants) or more recently, from bio-based feedstocks.
The composition of the various feedstocks and the refinery processes have a major impact on the quality of the finished base oil. There are two main types of base oils: paraffinic base oils and naphthenic base oils.
Naphthenic base oils

These are produced from parafinic crudes (mainly from South America) and are currently used in a few applications where low temperature properties are required and the viscosity index is less important.
Paraffinic base oils
These are the most common base oils. The characteristics of these base oils depend on the original hydrocarbons composition, as well as on the effect of solvent extraction and de-waxing processes, which focusses on removing aromatics and improving cold properties.
Haltermann Carless introduces low-viscosity paraffinic base oils with improved qualities
Haltermann Carless is a specialist in producing low viscosity paraffinic base oils ranging from 2 cst at a 40°C. In early 2022, Haltermann Carless commissioned a new hydrogenation unit which allows to further refine base oils to higher qualities. The new Pilot® H base oils are produced with an even lower amount of aromatics and impurities to meet with the industry's ever evolving regulations. Their purity in composition and the variety of boiling ranges they come in allows customers to select tailored options for their operational parameters and priorities.
Benefits of Pilot® H base oils for industrial lubricants:
Extremely low aromatics content
High purity
Extreme temperature resistance
Comes in various viscosity ranges
Outstanding, defined boiling points
-> Click here for technical details on our new Pilot H grades.
Pilot® H base oils applications:
Haltermann Carless hydrogenated base oils are suitable for use in a variety of metal working applications such as:
Aluminium foil rolling

Honing

Electrical discharge machining

And many others
Learn more about the new Pilot® H product range in this blog article:
or get more information on middle distillates:
Conclusion
Modern industrial lubricants depend on high-quality low-viscosity base oils. With their high-purity and lowest aromatic content Haltermann Carless base oils play a key role in the manufacturing of high quality lubricants. They enable very good lubrication conditions as well as corrosion protection and thus help to ensure the longevity of equipment and machinery in use. The new Pilot® H base oils offer excellent conditions for a wide range of state-of-the-art machining processes and applications and are virtually free of aromatics.
Would you like to learn more about our middle distillates?
We will be happy to advise you on all aspects of our low-viscosity base oils (Pilot®), printing ink distillates (PKWF®, Paraset®, Printosol®) or test oils!