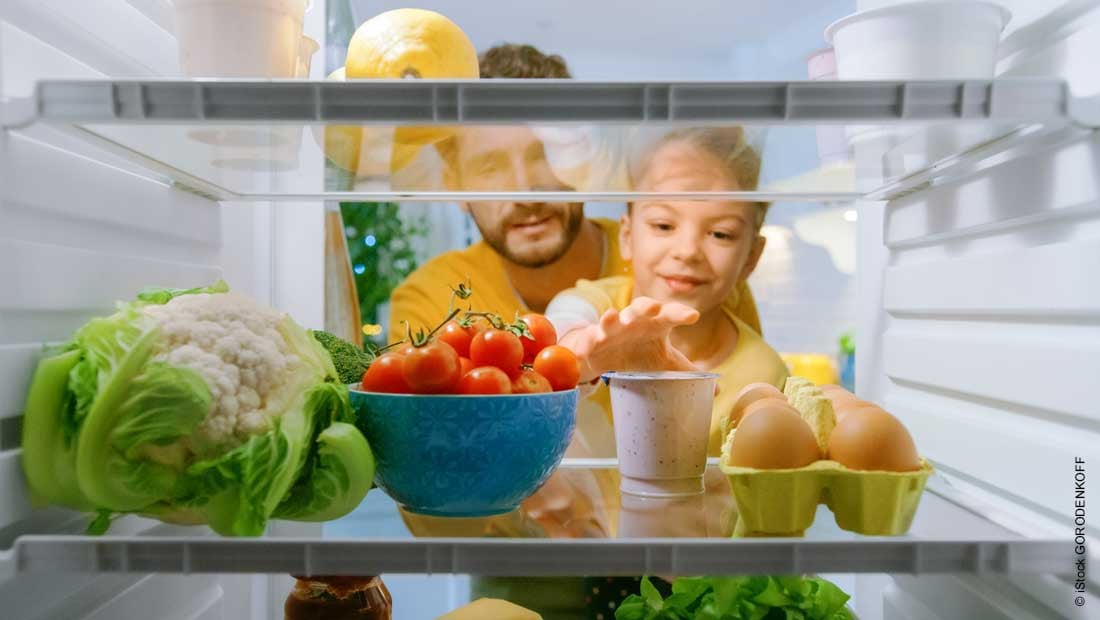 Household appliances are usually power guzzlers. When it comes to their energy consumption, refrigerators hold a special position - after all, they operate 24/7 and are never switched off. The demand for energy-efficient appliances is consequently growing strongly. So is the demand from refrigerator manufacturers for high-quality insulation. Find out which factors are crucial for high insulation performance in refrigerators and how Haltermann Carless contributes to this.
Energy savings through Pentanes
Energy savings and the associated reduction of CO2 emissions are driving the market for high-quality insulation in the refrigeration industry. Manufacturers of refrigerators are focused on economical and highly efficient appliances, especially with the new classification of energy classes (energy label and ecodesign | EU Commission (europa.eu) & About the energy label and ecodesign | European Commission (europa.eu).
Pentanes are the best choice as blowing agents in Polyurethane (PU) insulation foams. Why is this?
For a refrigerator to perform at its peak, for example to have a high cooling capacity while consuming little electricity, it needs to be well insulated. This is achieved with Polyurethane (PU) insulation foams based on a high-quality blowing agent: Cyclopentane.
In addition to energy efficiency, Pentanes have an excellent eco-balance, as they have no ozone depletion potential and only a low GWP (Global Warming Potential). They comply with the worldwide regulations for the protection of the stratospheric ozone layer, which have been internationally anchored in the Montreal Protocol since 1987. Pentanes are a sustainable alternative to the banned chlorofluorocarbons (CFCs) and to hydrofluorocarbons (HFCs).
Cyclopentane ensures high insulation performance with low insulation thickness
Buyers in the refrigerator and freezer industry in particular ask for Cyclopentane for efficient insulation and high energy efficiency. As the leading manufacturer of Cyclopentane and the only European manufacturer of all three Pentane isomers - n-Pentane, iso-Pentane and Cyclopentane - Haltermann Carless is the first point of contact for manufacturers of refrigerators, freezers or associated applications such as refrigerated trailers and warehouses.
Requirements: good insulation combined with maximum usable interior volume
The insulation of refrigerators has certain requirements. Because the width and depth of a refrigerator or freezer are standardised, the insulation must be of a certain thickness to allow for a high interior volume. The insulation usually consists of Polyurethane (PU) foam, which fills the entire remaining space between the walls and the interior and additionally contributes to the stability of the appliance.
Solution: thin and highly efficient insulation thanks to Cyclopentane
To maintain a high interior volume despite standardisation of size, thin but highly efficient insulation is needed in refrigerators. Cyclopentane plays a crucial role, as it remains partly in the cells of the Polyurethane (PU) foam as a cell gas after foaming. In this way, it can achieve a maximum insulating effect in a small space. Cyclopentane is well-suited for refrigerators that require thin insulation with high insulation performance at the same time. High-performance Cyclopentane meets these special requirements.
Haltermann Carless will be key supplier of Cyclopentanes
Haltermann Carless, as a long-standing partner of the refrigeration industry, convinces with solutions for the special requirements of the industry. We have grown with the needs of our customers and also the legal regulations and offer comprehensive services that are always individually adapted.
We have summarised the many questions about our Cyclopentane range for high-quality insulation and insulating systems for you:
Our modern plant offers Cyclopentane of the best quality with a purity of at least 95 %.
By investing in a new hydrogenation plant, we are significantly expanding our

Cyclopentane capacity

for the world market. Additionally, the plant also enables us to further develop our existing portfolio in a variety of ways.
Our

decades of expertise in the Pentane business

enable us to offer our customers

tailor-made Pentane blends in any mixing ratio from a single source.
We are in the position to fulfil individual requests regarding logistics and transport and to find the best supply chain solution for you.

Research is part of our

service

and supports our customers in their optimisation requirements. Our recent study offers comprehensive insights into the use of Pentane blends. You can download the study free of charge here!
Personalised advice is the basis of our cooperation with our long-standing customers. As partners, we look for answers and develop solutions together.
Conclusion
Cyclopentane, as a blowing agent in Polyurethane (PU) foams, is the most important raw material for high-performance insulation in refrigerators. It allows for a high energy efficiency, CO2 reduction and cost savings. At the same time, Cyclopentanes enable a particularly thin insulation for maximum volume utilisation. Manufacturers in the refrigeration industry appreciate the benefits of Cyclopentane. As a leading manufacturer of Pentanes, Haltermann Carless offers you high product qualities through modern technology, tailor-made Pentane blends, comprehensive technical advice and customised service in research and logistics.