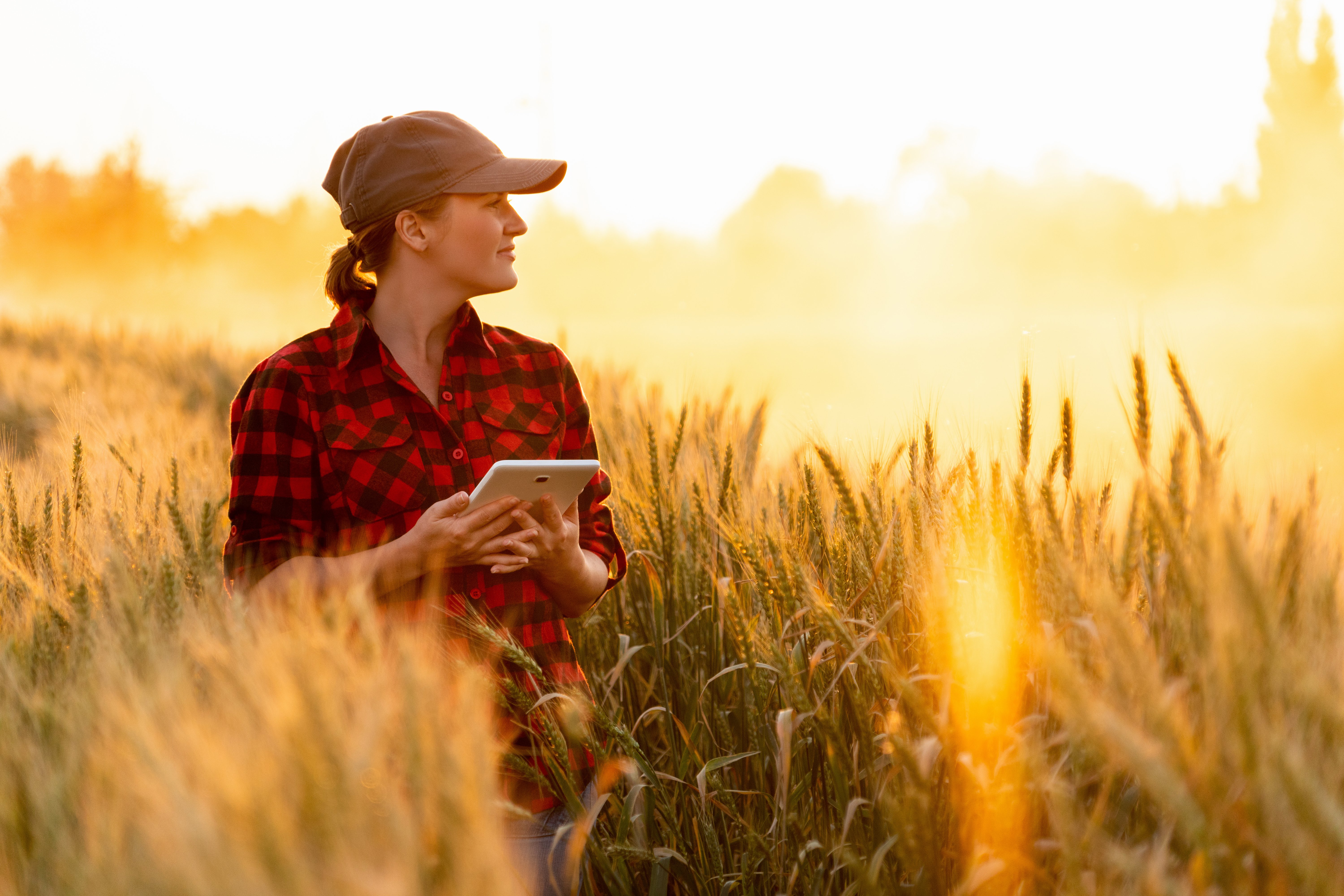 In times of crisis, basic human needs become more important. Climate change, war, supply chain issues and land scarcity all negatively contribute to the world's food supply. These all make it all the more important to protect crop yields. Haltermann Carless has long been committed to developing aromatic solvents for crop protection. Learn more about the proven Caromax® portfolio.
A common goal: secure supply & protect the climate
In today's difficult global food supply situation, every stalk of wheat and every piece of vegetable is precious. For farmers, the link between profitability, security of supply and our ecosystem is evident.
Crop protection products today must therefore offer more than just safeguarding yields.
High-quality and tailor-made: Caromax® for agrochemicals
The development of modern and sustainable chemical formulations is a focus in the agricultural industry. High-quality aromatic solvents that are safe to use are of great importance. This is why Haltermann Carless has developed Caromax® grades with low naphthalene (LN) and extra low naphthalene (XLN) content.
Haltermann Carless Caromax® portfolio meets all regulatory requirements and the high demands on quality and application safety. Based on C10 and C12 aromatics, we offer the following aromatic solvents grades:
Caromax® 20, Caromax® 20 LN, Caromax® 20 XLN
Caromax® 28, Caromax® 28 LN, Caromax® 28 XLN
The continuous development of our Caromax® for agrochemicalas is based on our customer and market needs. We offer high-performance aromatic solvents and support manufacturers in the agrochemical industry with tailor-made formulations for crop protection.
Haltermann Carless understand the needs of crop protection manufacturers
Farmers depend on good crop protection products and require performance and safety. Environmental, climate protection and a secure food supply must not be weighted against each other. This is what drives Haltermann Carless to find modern aromatic solvent solutions for agrochemicals in our daily development work.
Our Caromax® aromatic solvent portfolio meets the demands in the area of ...
...regulatory requirements
EPA registered and approved
PMRA registered and approved
Fully REACH registered
... quality
Aromatic purity of more than 99 %
Long-term stability for active ingredients (AI)
Stable multifunctional ingredients
Excellent solubility properties for sensitive agrochemical formulations
Consistently high quality
Suitable for the development and production of emulsion concentrates (EC) and oil dispersions (OD)
... sustainability und safe application
Caromax® LN products with less than 1 % naphthalene content
Caromax® XLN products with less than 0.1% naphthalene content

Tailor-made Caromax® C12 grades achieve cost savings and reduce the carbon footprint of your end product by using less solvent compared to other lighter aromatic grades
Conclusion
Haltermann Carless cares about current issues and societal challenges. With this awareness and a strategic focus on sustainability, we continue to support our customers in the agrochemical industry with over 70 years of experience in aromatic solvents manufacturing. We develop individual and tailor-made aromatic solvent solutions with extremely low naphthalene content for agrochemicals and thus contribute to safe crop protection products and food security.
Learn more about our Caromax® aromatic solvents portfolio for agrochemicals:
or continue reading our blog articles on this topic:

Get more technical insights on modern agrochemical formulations in our free-of-charge study: