Harwich is one of the key production sites within the Haltermann Carless group. Here we manufacture our Caromax® Heavy Aromatics portfolio for the Agrochemicals and Fuel Additives business; a variety of Oil & Gas products, such as our Special Kerosenes and Clairsol® Drilling Mud Solvents. Additionally, we blend high-performance Fuels, which are used for specific applications, such as racing or historic cars, first fill or engine development.
With our sophisticated distillation and blending facilities the Harwich Manufacturing Centre is capable of producing large or small scale quantities of products to precise specifications, tailor-made to customer requirements.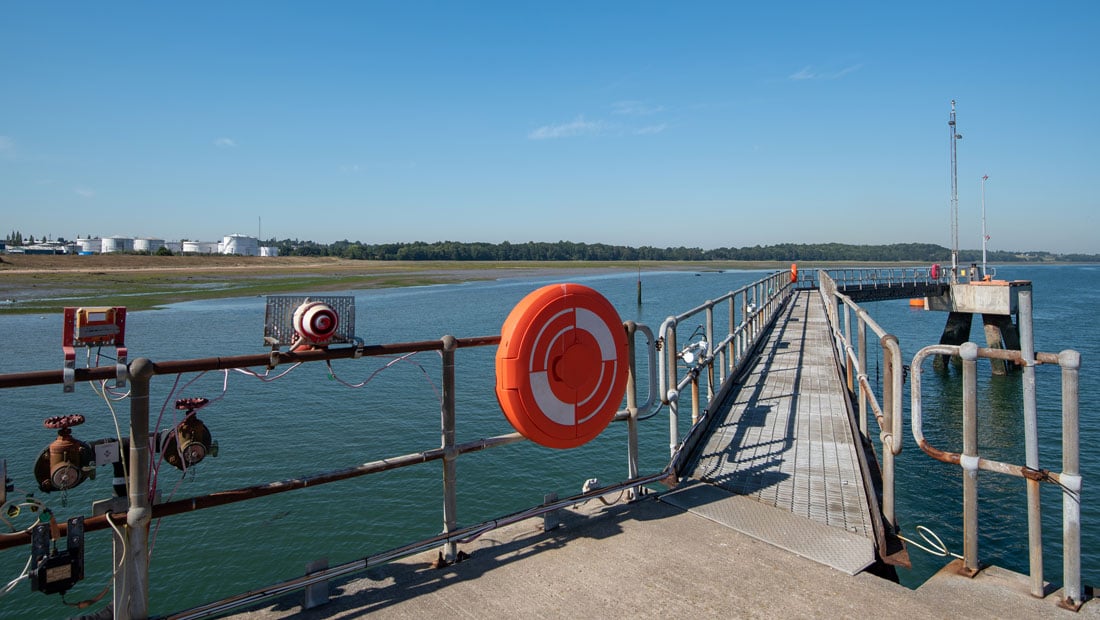 Facts at a glance:
Processing Facilities: 2-batch distillation units, 3- and 4-column continuous distillation plants, high precision in-tank blending
Production Capacity: 500,000 to p.a.
Storage capacity: 150,000m3 total in 170 storage tanks (12m3 to 15,000m3); heated storage available
Logistics: Water jetty, rail siding, road facilities
Packaging: from 25 & 50 litre cans to 200 litre drums and 1,000 litre IBCs
Laboratory: Extensively equipped facilities to meet industry standard tests for hydrocarbon products
Certifications: ISO 9001 (Quality), ISO 14001 (Environment) and ISO 50001 (Energy), ISO 45001 (Occupational Health & Safety)
Operation: 24/365
Workforce: 100 employees
Portfolio: Heavy Aromatics, Gas Condensates, Pipeline Interfaces, Middle Distillates; Mixed Hydrocarbon Streams, High-performance Fuels
In recent years, Haltermann Carless has made important investments to enhance the sustainability and energy efficiency of our production site in Harwich. We have made significant process improvements to our production units to reduce the energy consumption of our processes, thereby reducing the CO2 footprint per tonne produced product.