HALTERMANN CARLESS –
YOUR TRUSTED PARTNER FOR HIGH-VALUE HYDROCARBON SOLUTIONS AND SOLVENTS
Haltermann Carless is a pioneer of sustainable hydrocarbon solutions for Mobility, Life Science, Industrial and Energy.
We develop innovative and tailor-made products for our customers by leveraging advanced technologies, exploiting new feedstock sources and working closely with business partners, institutes and universities.
Our path forward is our sustainability strategy and we have set ourselves ambitious goals. By 2030, for example, we target to generate 50% of our total gross profit from sustainable products.
OUR BUSINESS AREAS
EXPLORE THE DIVERSITY OF OUR HIGH-VALUE HYDROCARBONS & SOLVENTS
EXPERIENCE THE 360° SERVICE FROM
HALTERMANN CARLESS
For generations, we have been providing customised solutions and expertise, building long-lasting, close and trusting relationships with our partners – from suppliers to customers. We live and breathe services and offer you just that.

We are at your disposal as a reliable and strong partner and equally look forward to successful joint development work and projects.
The Haltermann Carless Company
DISCOVER HALTERMANN CARLESS
TOUCH
Locations
Locations
Haltermann Carless is internationally well positioned: We operate six production sites and additional sales offices around the globe.
TOUCH
Career
Career
Being a medium-sized company, we offer you flat hierarchies and exciting projects. Find out what opportunities you have with us.
TOUCH
History
History
As one of the oldest chemical companies, we know what it means to keep reinventing ourselves - because that's what we've been doing successfully since 1859.
Haltermann Carless
at a glance
HALTERMANN CARLESS BLOG
We are exicted to share our expertise and solutions in the area of Life Science, Mobility, Energy and Industrial. Our recent blog articles: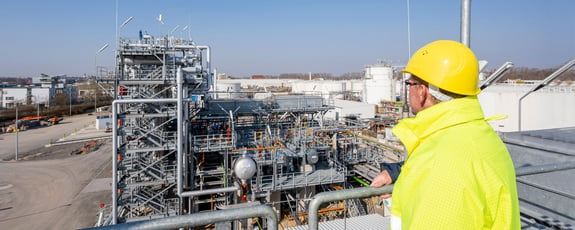 REGISTER FOR THE HALTERMANN CARLESS BLOG!
Stay up to date on high quality hydrocarbons and solvents.

We inform you about latest trends in chemical purchasing, supply chain management, research & development as well as sustainability.