Product Line Overview
With an international team and a flexible production network, the Performance Fuels business provides solutions to customers worldwide.
Combustion fuels were activities of the legacy companies; Haltermann and Carless, both founded in the 19th century, and continue to be a strategic core business of the Group. Read about our story here.
---
The Performance Fuels Product Range
For more than 30 years, we've been developing test, reference and motorsport fuels. With the complementary addition of race fuels expert ETSP in 2014, we now offer a comprehensive portfolio of test, reference, high performance race fuels, special grades for first-fill or two-stroke engine applications, small engine fuels (under the tradename X-Fuel®) as well as reference lubricants.
All of these activities support the Automotive and Oil industries in producing more sustainable, clean and low emission engines, fuels, lubricants and additives.
We have the skills, the technical expertise and experience to maintain extensive close development work with global engine and vehicle manufacturers, Original Equipment Manufacturers (OEMs), and test facilities, to produce performance fuels to the highest quality required.
As such, the name Haltermann Carless stands for reliability, quality and flexibility and the HCS Group has the resources to meet the market requirements, both for today and in the future.
The laboratory of Haltermann Carless in Germany is accredited according to DIN EN ISO/IEC 17025:2005. Please find the respective certificate for download below: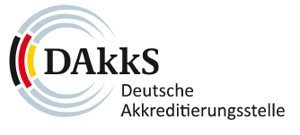 Contact
Dr. Bruno Philippon
Senior Vice President
Business Unit Mobility

Sales Contacts
Bill Bovensiep
Sales Director – Performance Fuels, North America
Mobile: +1 313 919 8468

Lutz Reichenbächer
Sales Manager – Performance Fuels, Germany
Phone: +49 40 333 18 316
Mobile: +49 151 270 403 85

Iciar Irigoyen
Head of Performance Fuels Sales, UK
Mobile: +44 7880 192076

Yann Labia
Business Development Manager – Performance Fuels, France
Mobile: +33 6 80 45 73 36

Hiroki Kawamoto
Business Development Manager – Performance Fuels, Japan
Tel. +81 80 3344 8802