Ever since its inception Haltermann Carless has had a strong connection to the automotive industry. We are now recognised as an expert fuel development partner amongst our worldwide customers.
We have the technical expertise and experience to maintain extensive development work with global engine and vehicle manufacturers, Original Equipment Manufacturers (OEMs) and test facilities to produce performance fuels to the highest quality required.
When maximum speed and endurance is required, we guide our customers to select the right racing fuel for their championship. Our unique formulations offer maximum performance while at the same time protecting the engine by significantly reducing wear and tear. Designed in close co‑operation with leading engine manufacturers and race teams, our racing fuels – marketed as Carless Hiperflo and ETS Racing Fuels - meet and exceed all the challenges that come with world-wide racing and regulations. Classic and vintage car drivers as well as motorbike and water-sport vehicle racers enjoy our fuels equally.
Carless "Petrol" enables "1,000 Miles Trial" success
The heritage of our motorsport activities goes all the way back to the end of the 19th century. At this time in the UK, Carless' motor fuel "Petrol" was used by the majority of motorists. Since the introduction of auto racing events, "Petrol" quickly achieved an excellent reputation and became the preferred fuel.
Carless became a founding member of the Automobile Club of Great Britain in 1897, which was renamed Royal Automobile Club (RAC) six years later. In April 1900 they organised the most spectacular and ambitious event of that time: The "1,000 Miles Trial" - 15-day event linking Britain's major cities, in order to promote this novel form of transport.
The majority of the 65 cars that took part used Carless "Petrol". Of these, 23 finished including the 12-horse-power Panhard driven by the Honourable Charles Stewart Rolls, a motoring and aviation pioneer and co-founder of the Rolls-Royce car manufacturing firm. C.S. Rolls used Carless "Petrol" exclusively and won the premier award for the best performance by a privately owned automobile.
Back then as today, racing teams and event organisers trust our unique racing fuel formulations. Haltermann Carless develops, produces and delivers high-performance racing fuels and value-added services – wherever needed.
Click here to learn more about Haltermann Carless Performance and Racing Fuels.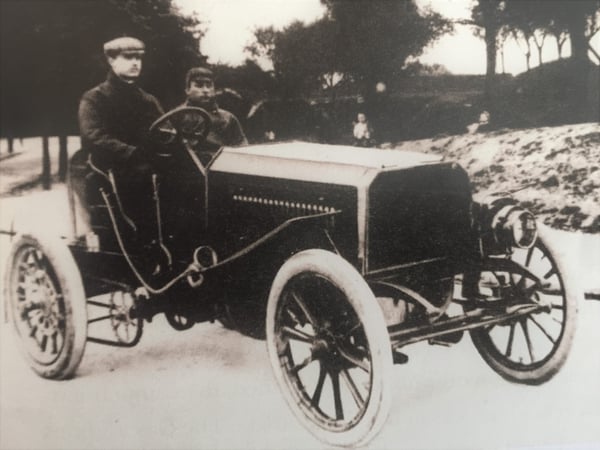 C.S. Rolls in his car at the 1,000 miles trial; (from the book "Fuelling Success at Carless", p. 33/34)
Aromatic Solvents for Fuel Additives
Fuel additives play a major role in modern fuels, as the active molecules can further optimise and improve performance. To combine all these different molecules in one additive formulation, a strong solvent as carrier fluid is needed. For decades, fuel additive formulators rely on Haltermann Carless aromatic solvents to meet their needs.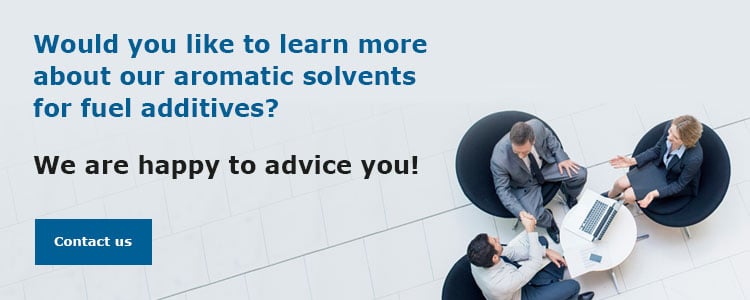 Did you know that you can subscribe to our Haltermann Carless Blog?
We will inform you by e-mail if there is new content or stories available on the following topics
solutions for high-value hydrocarbon products and solvents

trends in chemical purchasing

supply chain management

research & development

sustainability in chemical industry
Click here for the registration form: