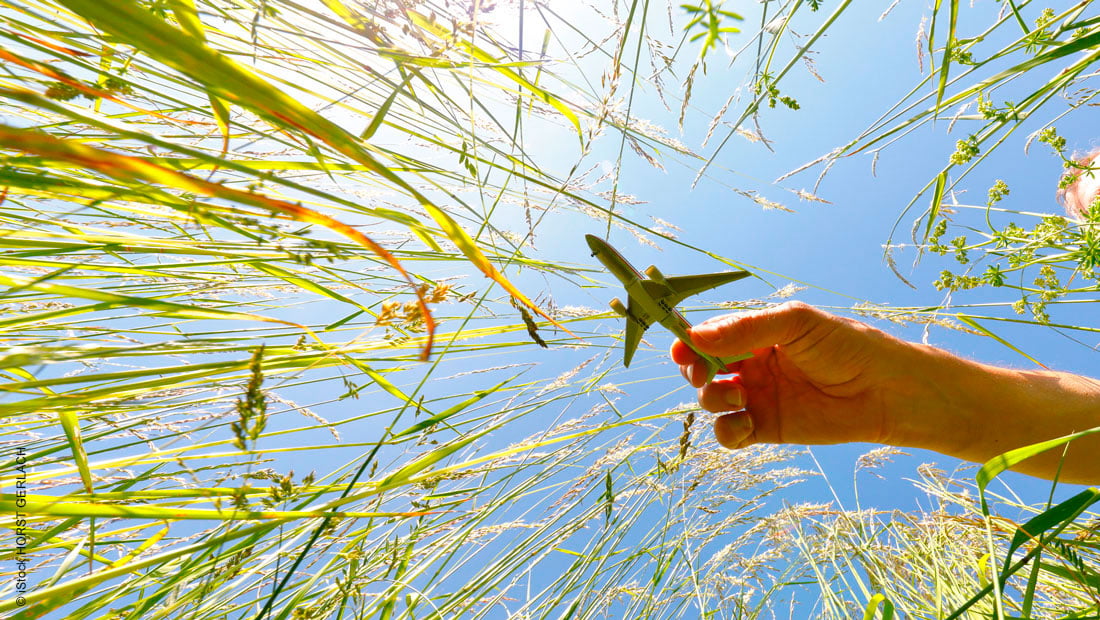 In modern aviation, the awareness of the importance of sustainability and environmental protection is increasing. With growing passenger numbers, high air freight volumes and rising oil prices, alternatives to fossil jet fuel and solutions for reducing CO2 emissions are increasingly in demand. Alternative fuels, so-called Sustainable Aviation Fuels (SAF), are a crucial step towards climate-neutral air travel. Learn more about the different technical solutions and the approaches that are already a reality.
Is CO2-neutral aviation possible?
Imagine boarding a plane with the conscience that you are not harming the environment. Is it possible to fly CO2-neutral?
The aspiration to fly has always been a dream of mankind, which has become part of everyday life for us today and makes our lives easier in so many ways - flying on holiday, getting to the other side of the world quickly, being more mobile on business or distributing goods globally via air freight.
Due to the increase in global air traffic, CO2 emissions have also risen steadily. According to the German Air Transport Association, global air transport causes a total of approximately 2.83% of global CO2 emissions.
Sustainable fuels are an important building block in climate protection in aviation
Increasing awareness of the environmental impact of flying powered by fossil-based fuels has led to a significant growth of green ideas and concepts within the oil, energy and chemical industries and an associated growth in investments in low carbon technologies.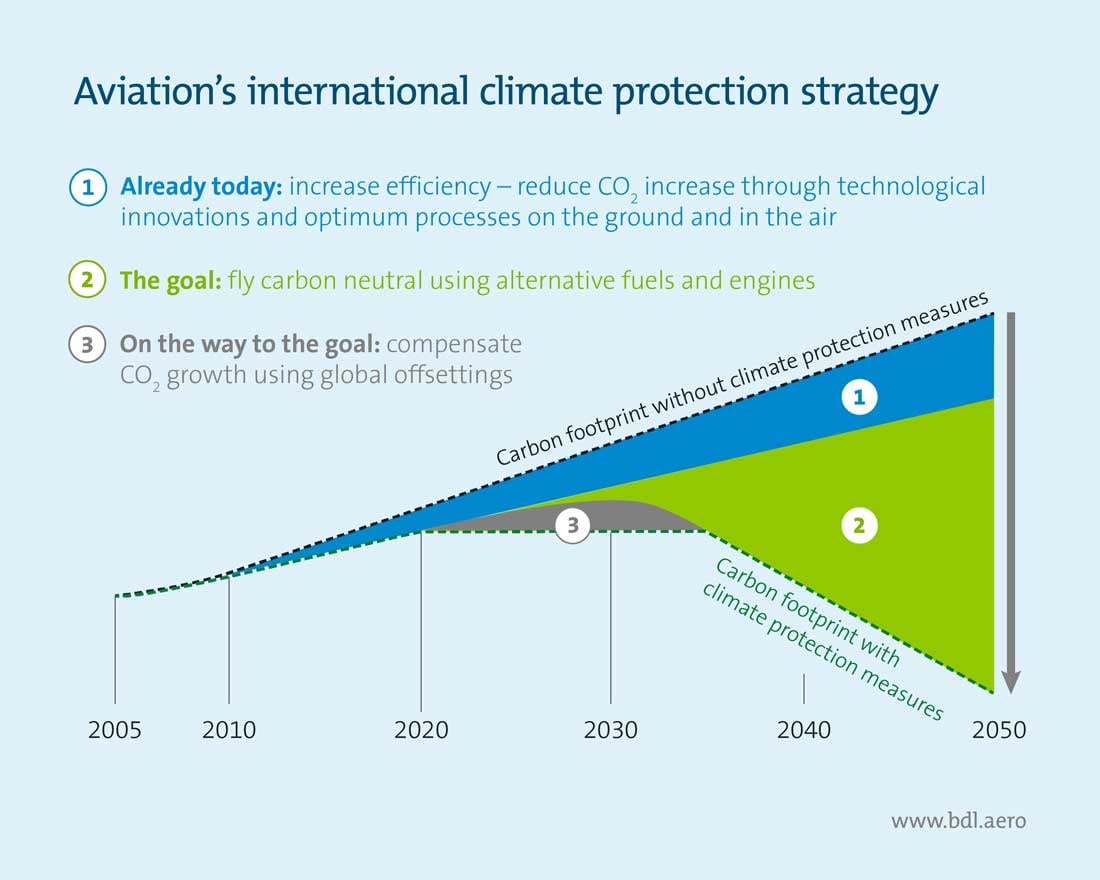 Environmentally responsible aviation thanks to sustainable fuels
Sustainable Aviation Fuels (SAF) are playing an increasingly important role. They are not only more climate-responsible, but also enable greater independence from crude oil and fluctuating crude oil prices. The topic of Sustainable Aviation Fuel (SAF) is also being promoted politically: The 2019 report, prepared jointly by the aviation authority Easa, the environment agency EEA and the European Organisation for the Safety of Air Navigation Eurocontrol, highlights the importance of new technologies to meet the Paris environmental goals and urges the EU's role as a leader in implementation.
Industry is already a step ahead in this respect. Innovative chemical companies have not only established sustainability as an important strategic pillar in their corporate culture, but are also increasingly focusing on an environmentally friendly portfolio and forward-looking technologies. Synthetic fuels are no longer just an idea, but have already been developed and tested. Chemical companies with long-term sustainability approaches have already started tangible production plant projects.
Here is a quick overview of the most important approaches:
Fischer-Tropsch process (Biomass-to-Liquid - BTL)
Named after Franz Fischer and his colleague Hans Tropsch, who developed a process for converting a synthetic gas from carbon monoxide and hydrogen into liquid hydrocarbons at the Kaiser Wilhelm Institute for Coal Research in Mülheim an der Ruhr (Germany) in 1925. With this large-scale method, any carbon-rich material can be used. It is therefore particularly suitable for processing biomass from which paraffin can be obtained.
Alcohol-to-jet (ATJ) process
This technology produces alcohol from plant-based, predominantly sugar-containing waste materials. The alcohol is subsequently dehydrated and then converted into paraffin via standard refinery processes.
Power-to-Liquid (PTL) technology
Renewable energy from the sun, water or wind, CO2

and water can be used to produce a synthetic gas, which is then in turn used to produce liquid paraffin through synthesis and fractionation in a Fischer-Tropsch plant.

Sun-to-liquid technology
In this technology, sunlight plays the decisive role - in a solar reactor, concentrated solar rays split a metal oxide into metal and oxygen ions. With the addition of carbon dioxide and water vapour, the synthetic gas is then formed, which is then converted into alternative paraffin using the Fischer-Tropsch process.
Hydrogenated Vegetable Oils (HVO) process
Hydrogenated vegetable oils or HVOs are vegetable oils that are converted into hydrocarbons by means of a catalytic reaction with the addition of hydrogen (hydrogenation). HVOs can be used as an admixture in fuels or can replace them completely.
Hydroprocessed Esters and Fatty Acids (HEFA) methodology
In this process, Sustainable Aviation Fuel (SAF) is produced on the basis of esters and fatty acids. The fats and oils consisting of used fats, food waste, vegetable oils or fatty acids from the refining process are first hydrogenated. The resulting oil can be refined into paraffin in a similar way to crude oil.


Conclusion
The future of aviation is becoming greener - thanks to new technologies and alternative fuels. Sustainable Aviation Fuels (SAF) are available today and they enable climate-responsible aviation. This shows how forward-looking and innovative chemical companies can contribute to climate-neutral flying.